Children's Ministry Joins ICOC Production
The ICOC Philippines Children's Choir participates in the "He's Got The Whole World In His Hands", an initiative of the "Hear Them Singing" production team. We are excited for the finished product featuring our very own children's ministry praising God and representing their church as well as their city!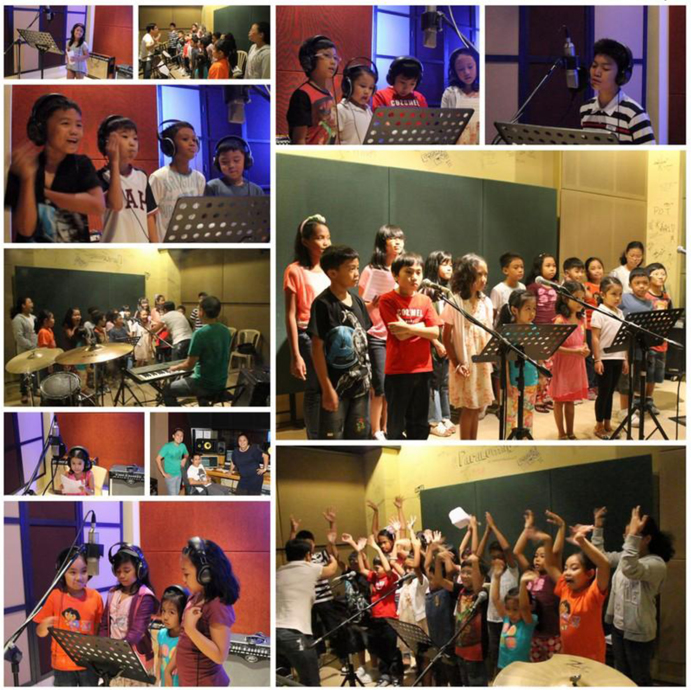 The following 19 city churches are represented in the music video:

San Diego (USA)
Atlanta (USA)
New York (USA)
Orlando (USA)
Baltimore (USA)
Seattle (USA)
San Antonio (USA)
Edmonton (Canada)
La Paz (Bolivia)
Manila (Philippines
Edinburgh (United Kingdom)
Beirut (Lebanon)
Jerusalem (Israel)
Sao Paulo (Brazil)
Johannesburg (South Africa)
Nairobi (Kenya)
Sydney (Australia)
Trinidad and Tobago
Kingston (Jamaica)
The ICOC Philippines Children's Choir had their studio rehearsal and recording last June 29, 2013 at Blue Light Studios in Kamuning, Quezon City.
While we are waiting for the outcome of the music video, check out AMS Manila's very own rendition in Tagalog "Papuri ng Buong Mundo".