Called To Worship
This year's worship camp theme will focus on passion for worship as choir members, musicians, and dancers gathered together for a kick-off devotional held Saturday, March 15th at the PIA Building in Pasig City.
The worship camp will be happening on April 4 to 6 at the Tagaytay International Convention Center in Cavite with almost 200 worship leaders expected to participate.
Worship leaders ignited the devotional opening it with songs from the In Hymn album that was previously released during the Philippine Discipleship Conference held October 2013.
It was a heaven-on-earth experience again as songs like Hari Namin, Papurihan, Salamat, Iisa, Sing To The Lord, and Today were sung with glad hearts and fired-up spirits.
Good news from across all ministries were heard as musicians and dancers alike shared their bits on how God has been moving.
One particular good news relayed was by Camanava Sector's Mia Magno and Christian Sarmiento, both from D4G.
With much delight, Mia expressed how they were privileged to take part in HOPE Worldwide's Psychological First Aid when they flew to Tacloban City last December for rehabilitation and restoration efforts.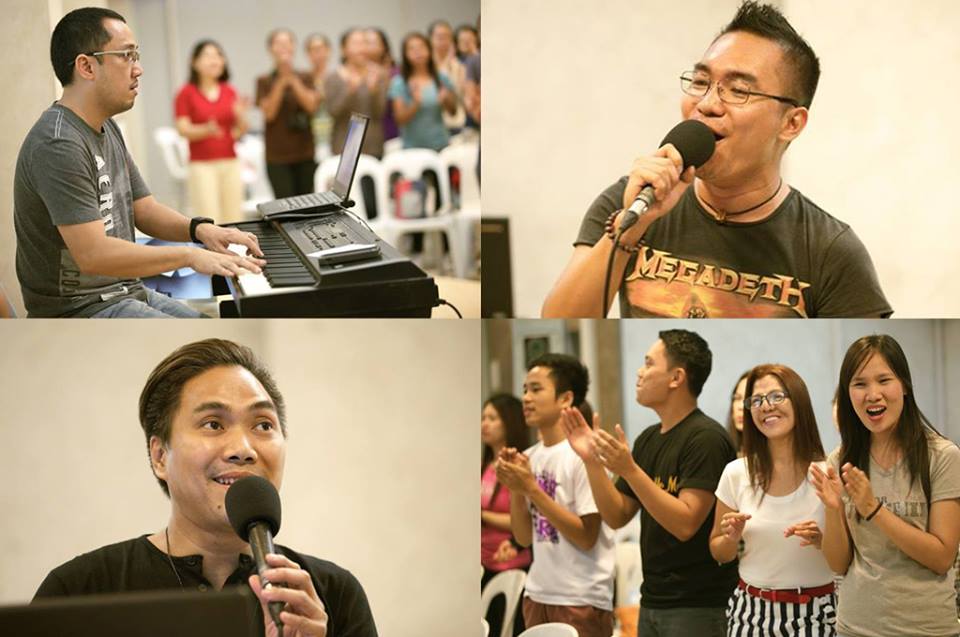 Tyrone Ty delivered the main charge for the kick-off devotional and stressed that the worship camp aims to let participants bring out their hearts to learn, unite, and edify.
"You'll never get to heaven until you haven't learned to worship God", Tyrone quipped as he is envisioning the camp to continue develop a passion for worship among its participants.
Worship camp overview and directives were discussed by the devotional's tail-end highlighting the events that will take place during the three-day meet including song performances per sector, dance clinics, seminars, and musical instrument workshops.
This year's worship camp, its third annual since its inception in 2012, will be participated by worship leaders from Metro Manila churches as well as from the provincial churches.