Finding Joy in the Midst of Suffering
"In him and through faith in him we may approach God with freedom and confidence. I ask you, therefore, not to be discouraged because of my sufferings for you, which are your glory." – Ephesians 3:12-13
On February 25, 2016, at age 52, Arlene Publico, Women's Ministry Leader of ICOC Philippines, breathed her last. It was a deafening news that greeted the Philippine family of churches. For someone who rubbed elbows with excruciating pain for the past almost 5 years as she struggled head on with cancer, it was indeed a battle well fought. As what was written in 2 Timothy 4:7, "I have fought the good fight, I have finished the race, I have kept the faith."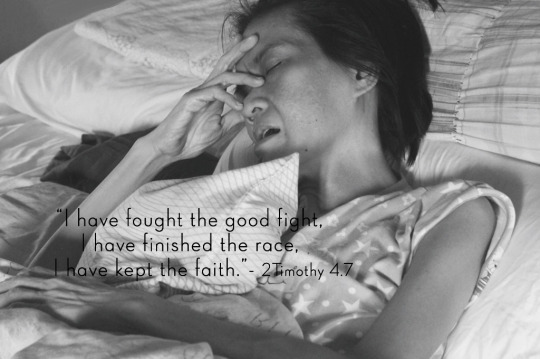 Arlene has been an example of great faith, strong will, and immense perseverance. At age 27, she studied the bible and decided to give up everything so she can have a relationship with God. She was baptized on September 21, 1991. More than two years later, on January 2, 1994, she married Andre Publico, who was one of the original 28 disciples who planted the Manila church. God has blessed them with two children, Ally and EI Publico.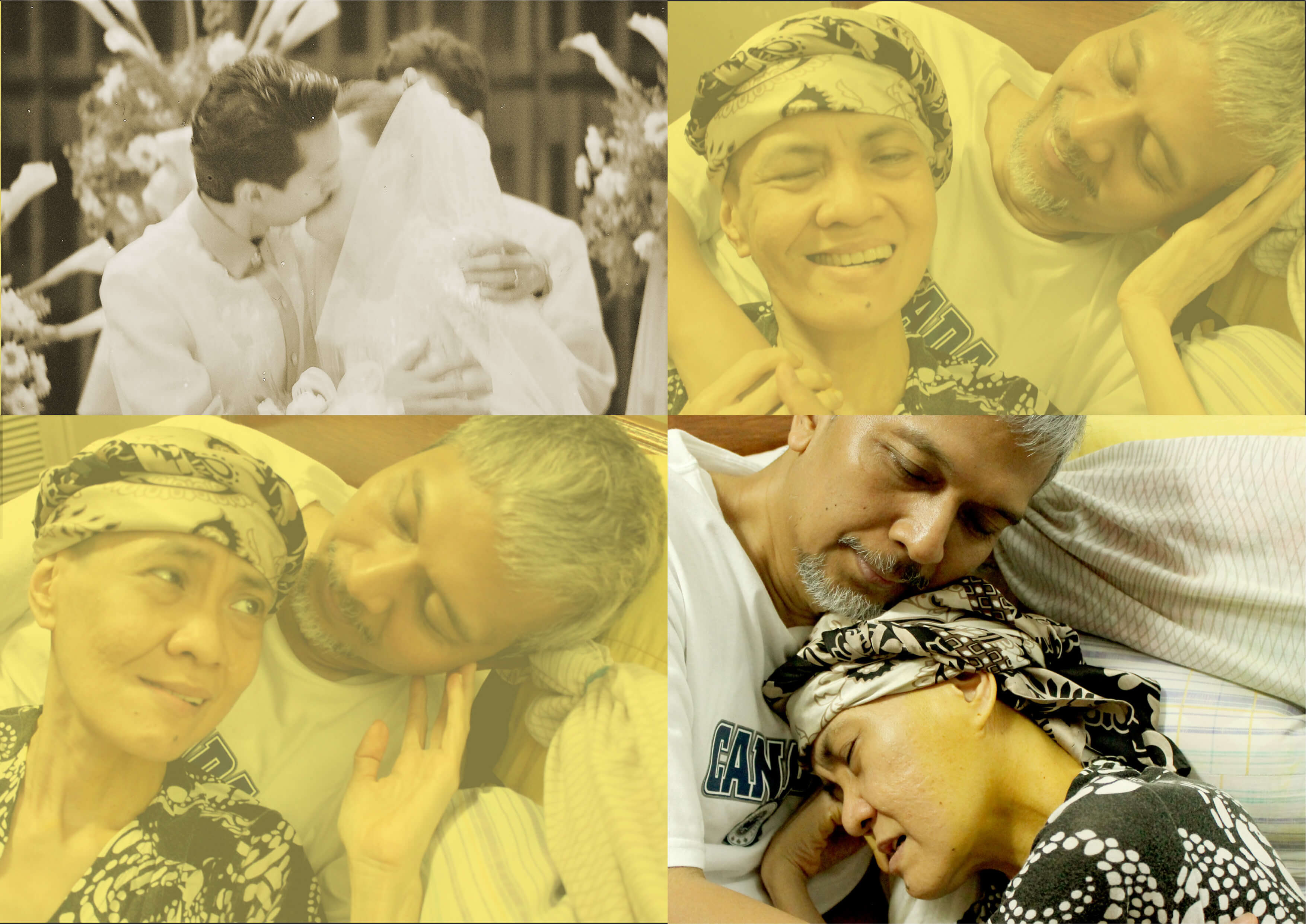 During the mid-90s, Andre and Arlene started to lead the congregational Children's Ministry (CM), and successfully instituted reforms to strengthen the CM curriculum and build up the CM workers. In 2006, Andre and Arlene started to lead the Quezon City Central Region of ICOC Philippines. It was in 2011 when Arlene was diagnosed with stage 3 cancer. The doctor advised her that she had only six months to live. But because of her great faith, God allowed her to live on for the next 4 years and 7 months.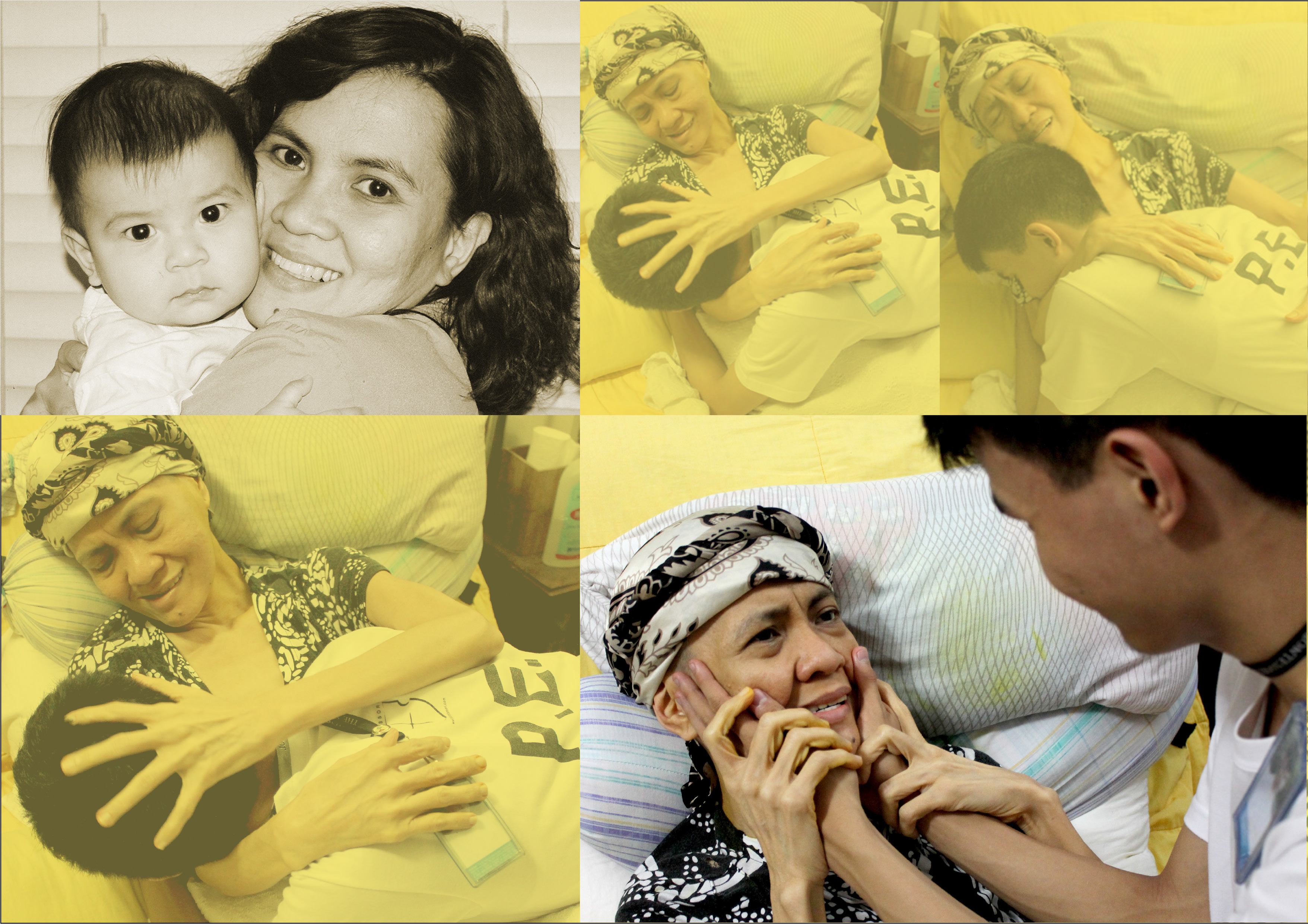 As she battled with cancer which rapidly caused her deterioration, she also learned to embrace suffering and find joy in her afflictions because she understood that it's in her sufferings that she can become a blessing to others. It was clear to her that God wanted her to endure her illness so she can become a source of hope and inspiration to others. And that was her source of joy.
Quoting Arlene in 2014: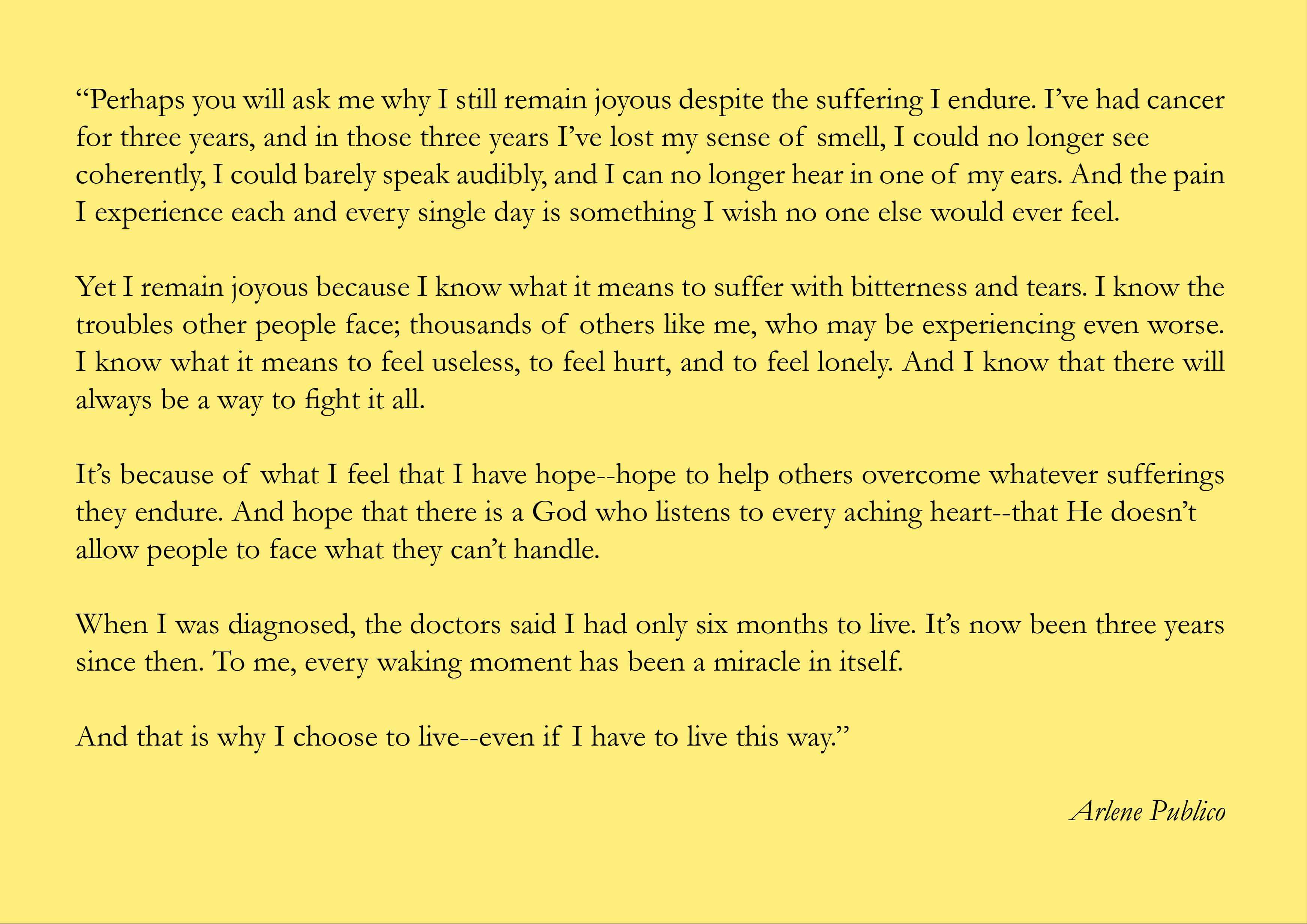 Through the years she lived with cancer, she did not waver in her strong commitment to God. Despite losing all her senses, she continued to evangelize, to serve her family, to counsel others, and to pray for other people. In one of her prayers, she even asked God to give her the cancer in order to spare her friend from having one. God answered her prayer—her friend's cancer was benign. "Greater love has no one than this: to lay down one's life for one's friends." (John 15:13)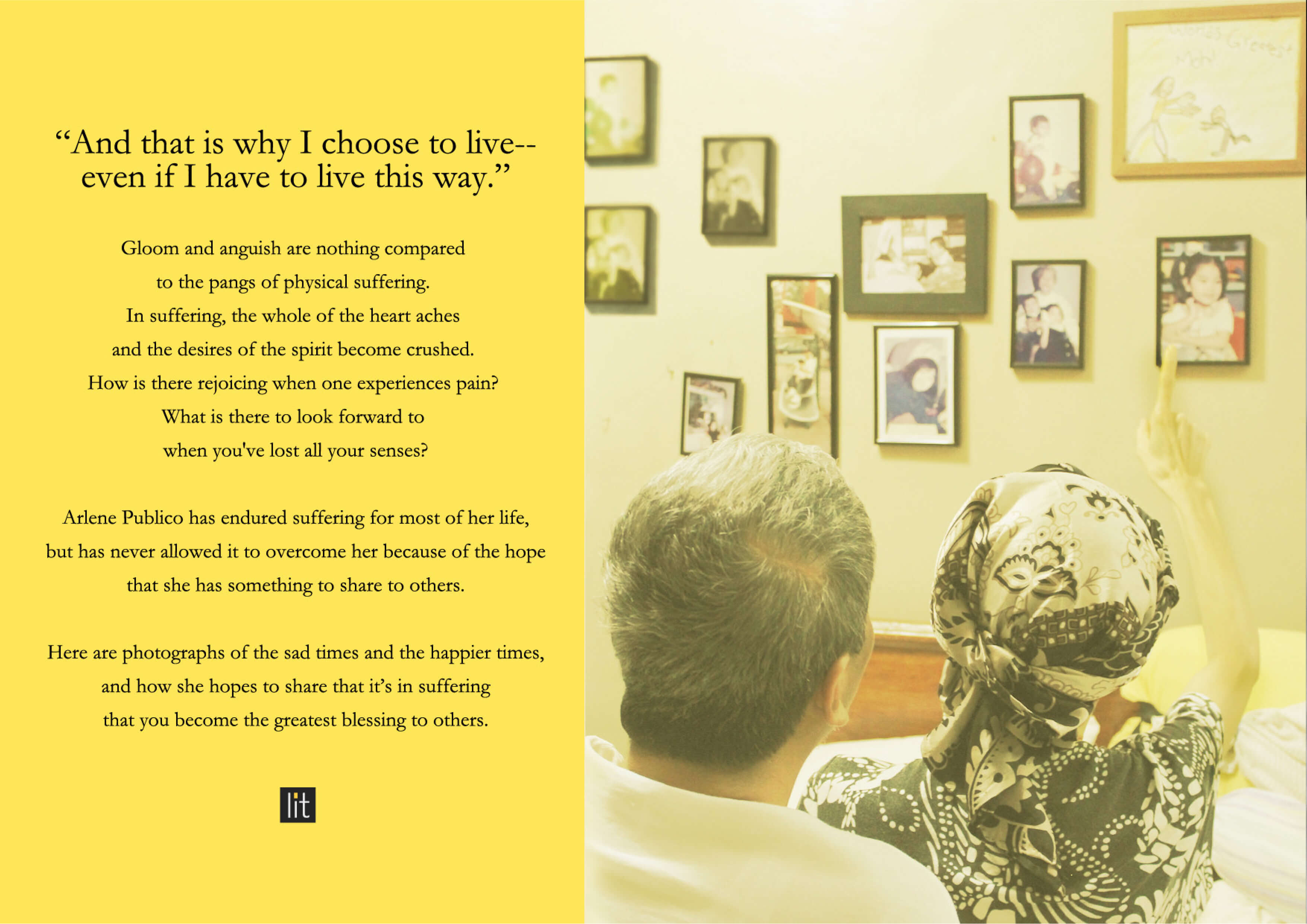 On February 29, 2016, a memorial service was held for Arlene at the Church of the Risen Lord in UP, Diliman, Quezon City where she was awarded by the MMCC Board of Trustees and was honored by the Full Time Staff the title "Women's Ministry Leader Emeritus" – a title that she truly deserves. What she did for God and His church will forever etch a mark not only in the hearts of her family and friends but also in the hearts of the Filipino disciples.