ICOC Digos Holds Inaugural Service
Digos City, Philippines — With a membership of 14 disciples, including seven missionaries, the International Churches of Christ (ICOC) Digos at last held its inaugural worship service on October 6, 2019 at the Crisbelle Crown Center here with over 160 in attendance excluding children.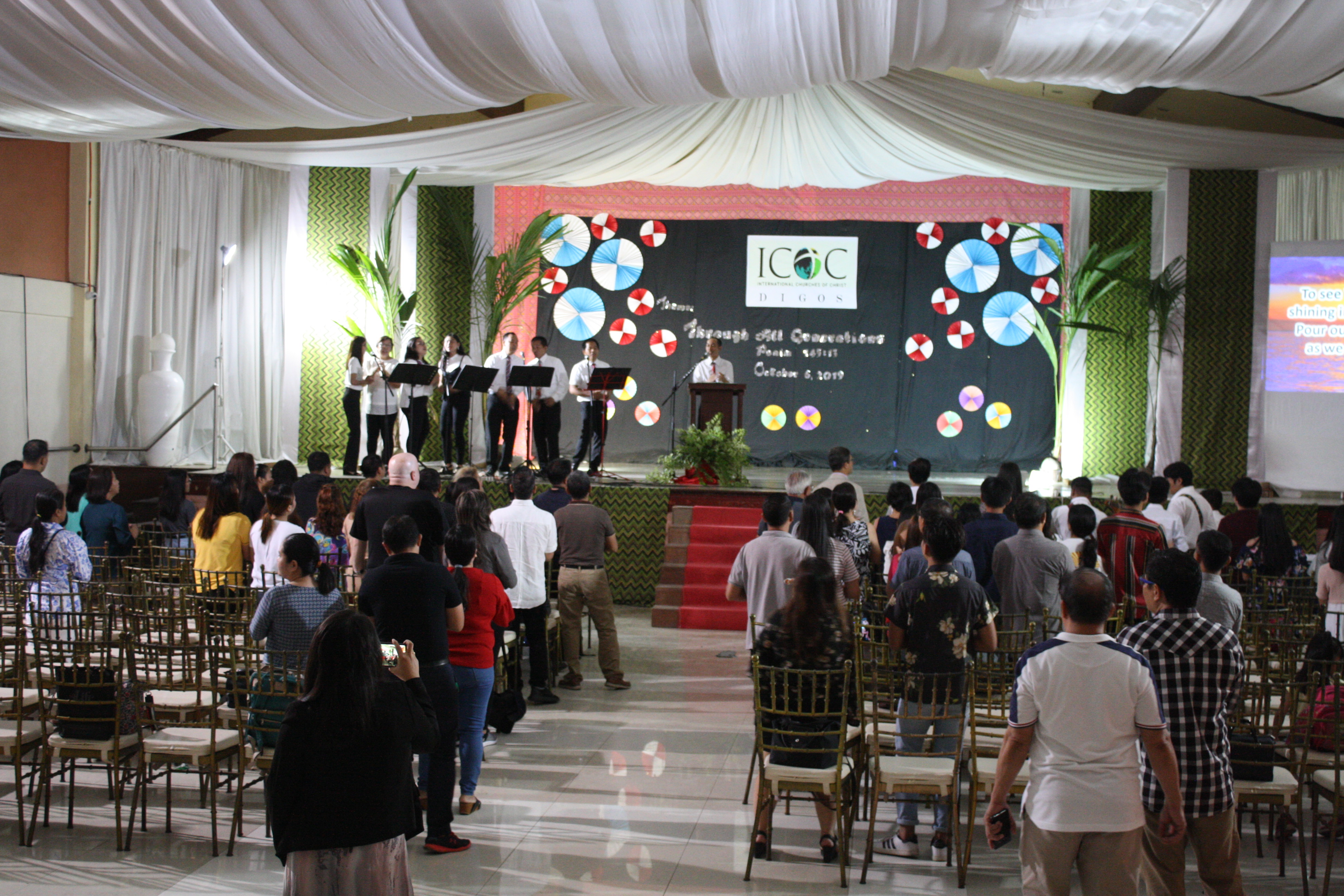 Disciples from Dubai and Thailand as well as from different parts of the Philippines – Bicol, Metro Manila, Cebu City, Cagayan de Oro City, Butuan City, General Santos City and Davao City also came to support the second baby church planting of Mindanao after ICOC Butuan.

The music ministry of ICOC Davao led the awesome worship that set the hearts of disciples and guests to focus on God and His Word.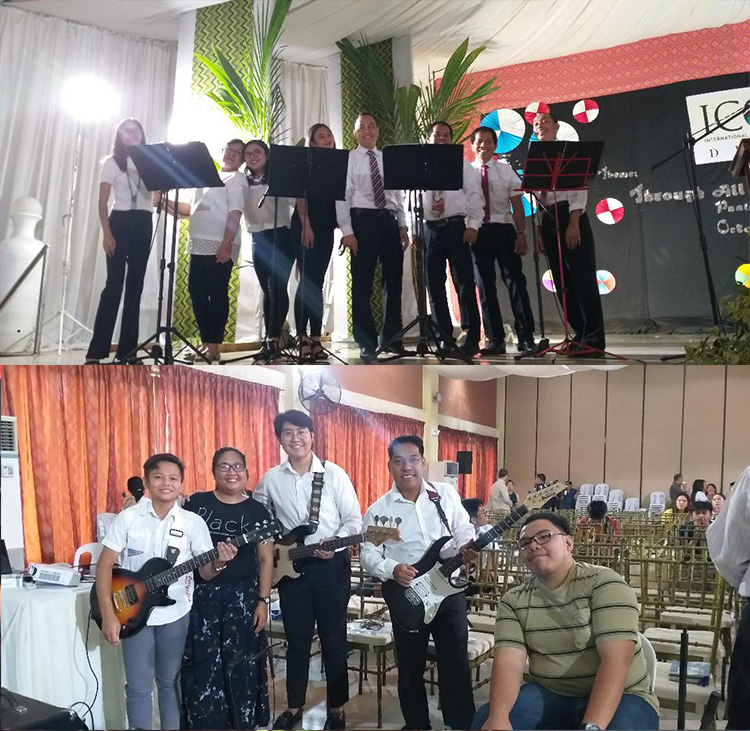 ICOC Digos church leader Nino Mercado, who shared Psalm 126:3, thanked the Abalayan family, led by Tatay Max and Nanay Trining, for opening their home to the work of the Lord here and for starting the dream of building a church in this city where they were born and raised. He also praised the Lord for making the dream happen with the inspiration and guidance from Mindanao leadership and ICOC Davao core group.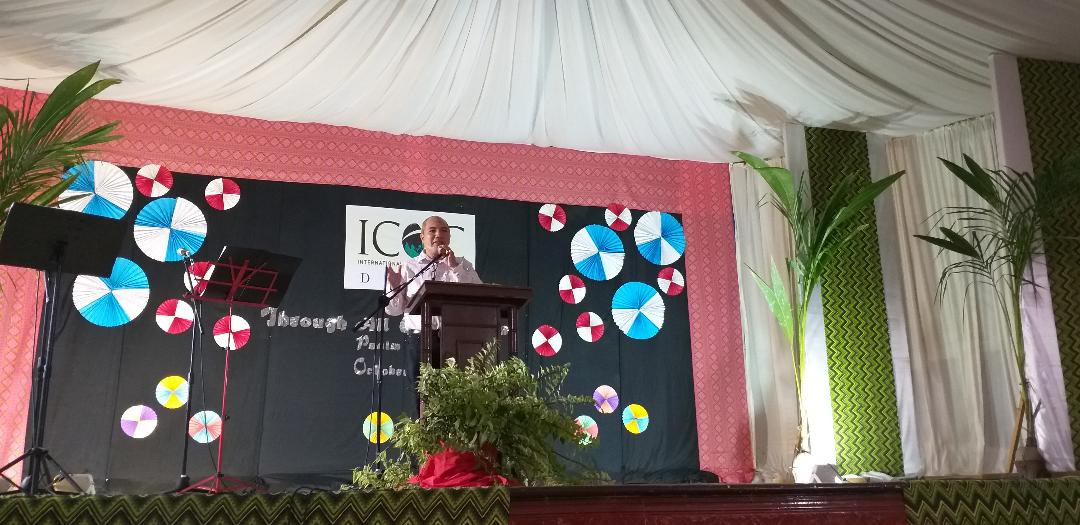 Digos City is a 90-minute drive by bus from Davao City where most of the Abalayans were converted into Christ and are currently based.

Devina Bautista, a public school teacher, who hails from Makilala, North Cotabato and a disciple for 22 years from ICOC Davao who has decided to be part of the ICOC Digos mission team shared in her testimony how her life was physically challenged from the start. She was born with a congenital heart disease and went through so much hardships with her health growing up and life became more challenging when her mother died.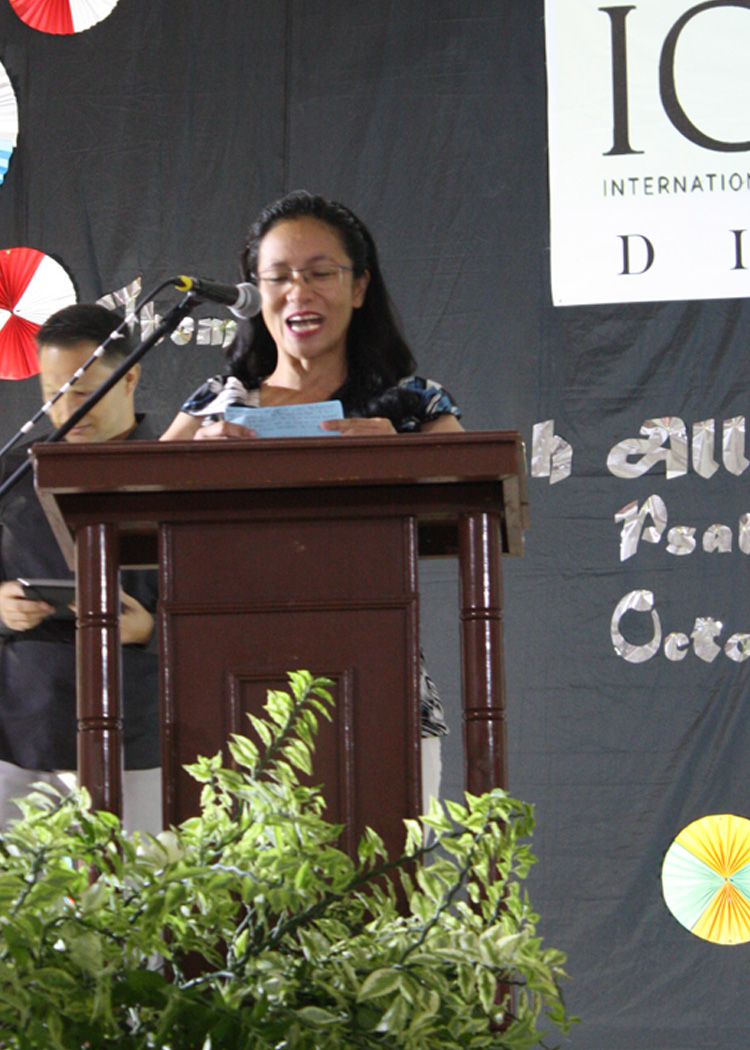 In 1996, two sisters from ICOC Davao reached out to her and studied the Bible with her. She got baptized on February 2, 1997. Amen!

But her trials did not end after baptism, she too was diagnosed with leukemia, brain tumor and stage 2 colon cancer. She suffered minor stroke three times and yet God's love has been sustaining her all these years.
She was once declared dead on arrival, 15-20 minutes clinically dead, at a hospital, and yet she survived it again through the miraculous grace and power of Jesus and the prayers of disciples.
She, thus, wants to devote her remaining strength to the mission to show her gratitude to her Lord for changing and extending her life.
Evangelist Ronald Mendres of ICOC Cagayan de Oro, who currently leads the Mindanao family of Churches with his wife Menchie, gave the communion message anchored on Romans 6:15-23. He said people are chasing so many things in life - pleasures, money, career and relationships but are not really happy and satisfied.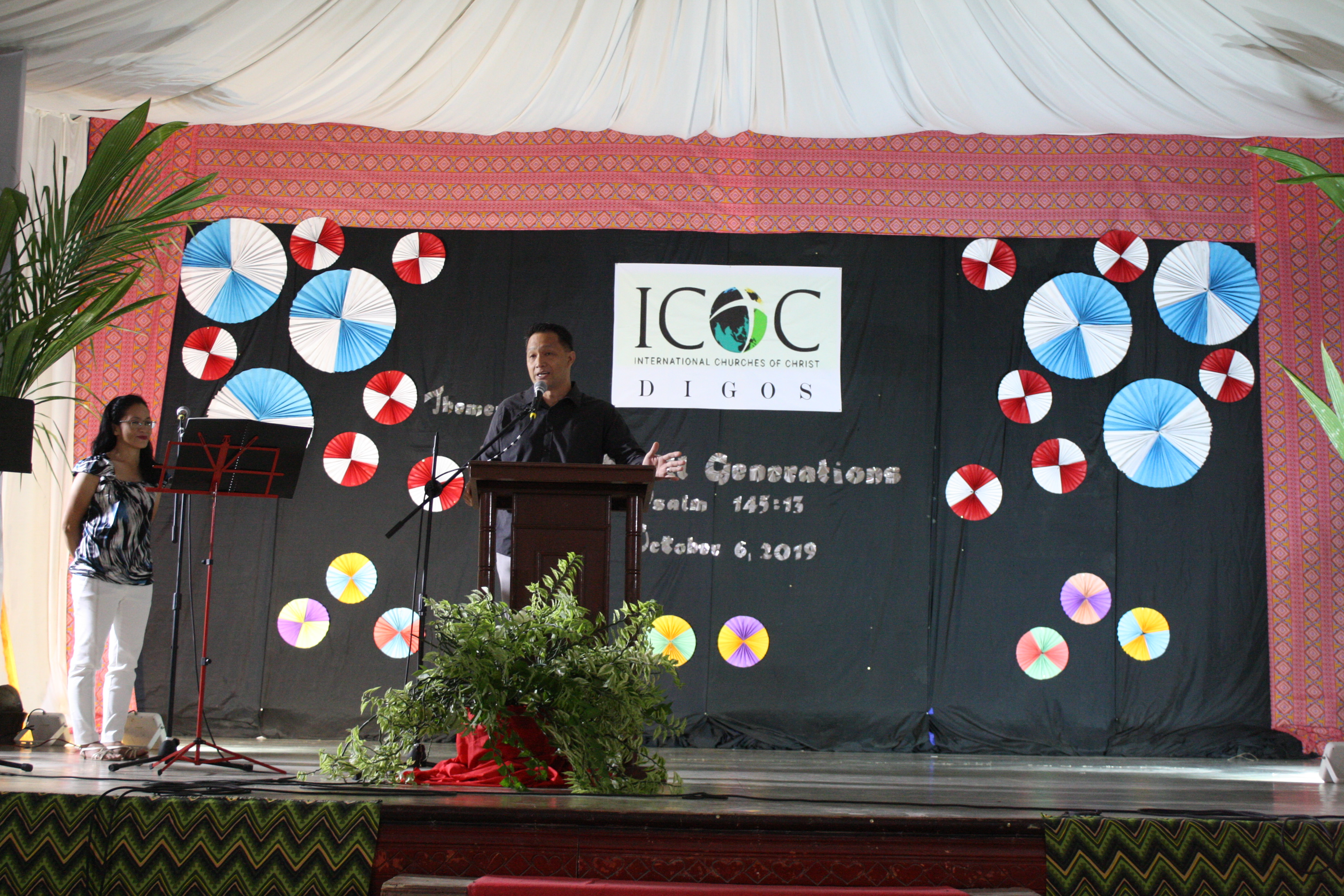 "Everyday we are chasing something, the question is ano ang hinahabol mo (what are you chasing)? The only master we need in our lives is Jesus Christ who paid for all our sins on the cross. Whatever controls you becomes your master. Jesus needs to be our only master," Mendres said.

Meanwhile, ICOC Davao church leader Ariel Ladores, gave the message of giving based on Acts 6:1-7.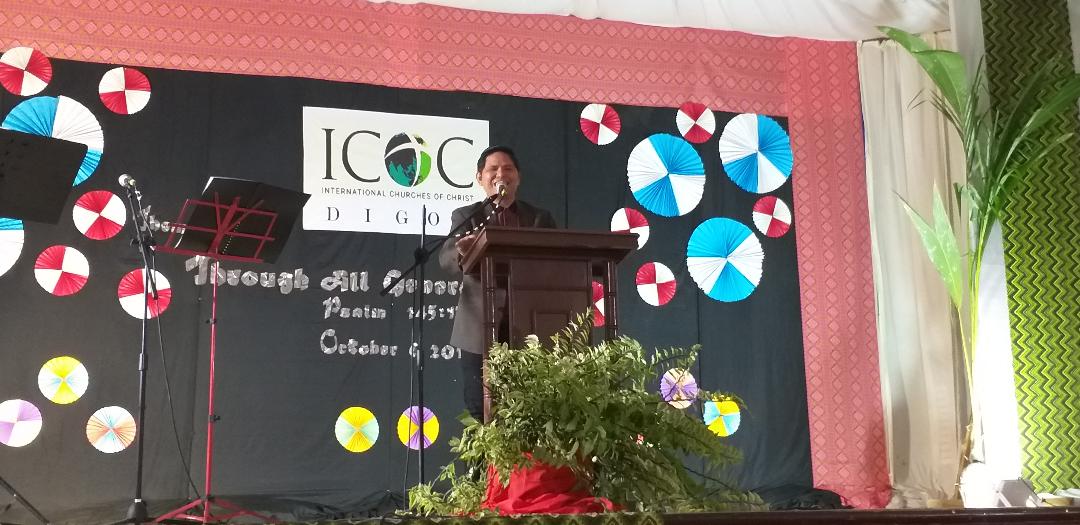 Digos City native disciple Alvin Abalayan, a core group member of ICOC Davao, introduced the guest speaker who is not from Mindanao but has given his heart and embraced the churches in this beautiful island.

ICOC Philippines evangelist Ariel Lastrado, focused on Psalm 89 in his sermon. He talked about Ethan's maskil, which started with a declaration of his love for God and wanting to declare it to all generations.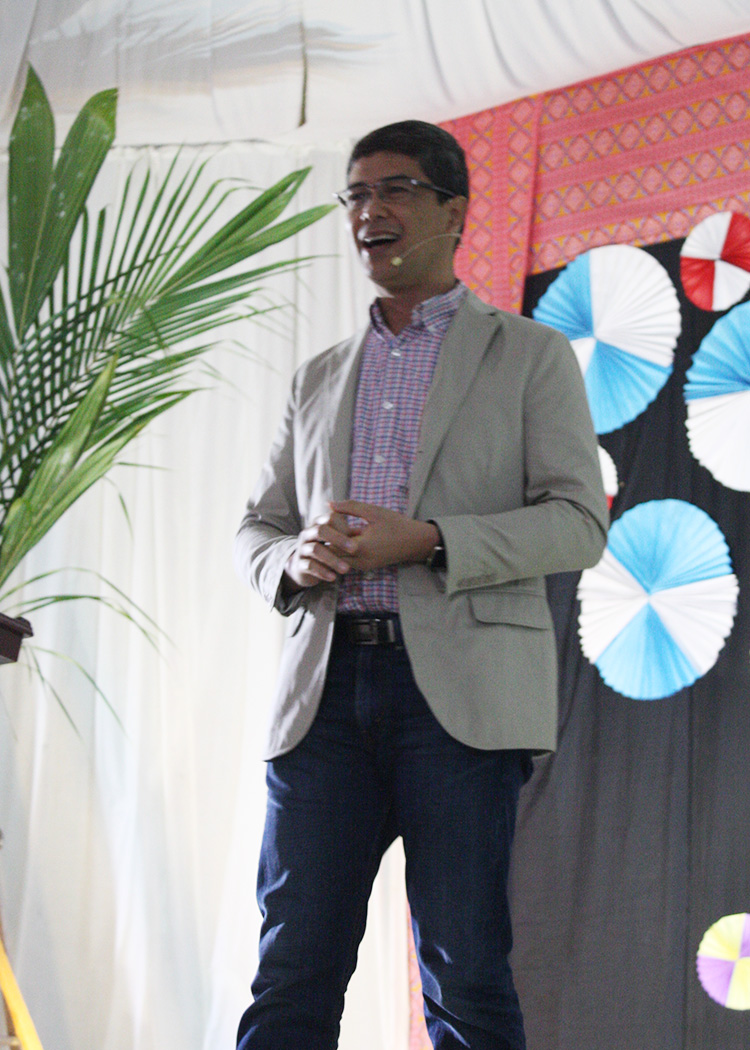 "Ethan wrote the psalm in the midst of struggles and uncertainties in Israel...at a time when everything went wrong in the reign of Rehoboam's reign. Yet, Ethan reminded God about his covenant with king David that his line will continue through all generations. He was faithful and hopeful that God will keep his promise," Lastrado said.

Indeed, God fulfilled that promise since Jesus, the Christ and Savior, was in the lineage of David. In Matthew 28:18-20, Jesus also promised his constant presence to the disciples through the very end of the age.
Christians may be walking on a crooked line today, Lastrado said, but he underscored that God uses a crooked stick to draw a straight line.
"Our Christian life may be crooked now but stay faithful because God is faithful. We will face troubles but be faithful. Will our hearts be like Devine, giving praise to God despite the hardships?," he added.
Ethan, however, did not experience God's promises realized before his eyes but he and Israel only underwent hardships under the wicked kings. Yet Ethan said, he will continue to declare God's love and faithfulness forever through all generations.
In the same way, disciples must keep their promises and stay faithful to God for the rest of their lives.
Eric Abalayan, the eldest among seven children (six of them are already disciples as well as their spouses) of Tatay Max and Nanay Trining Abalayan gave a response to the main message.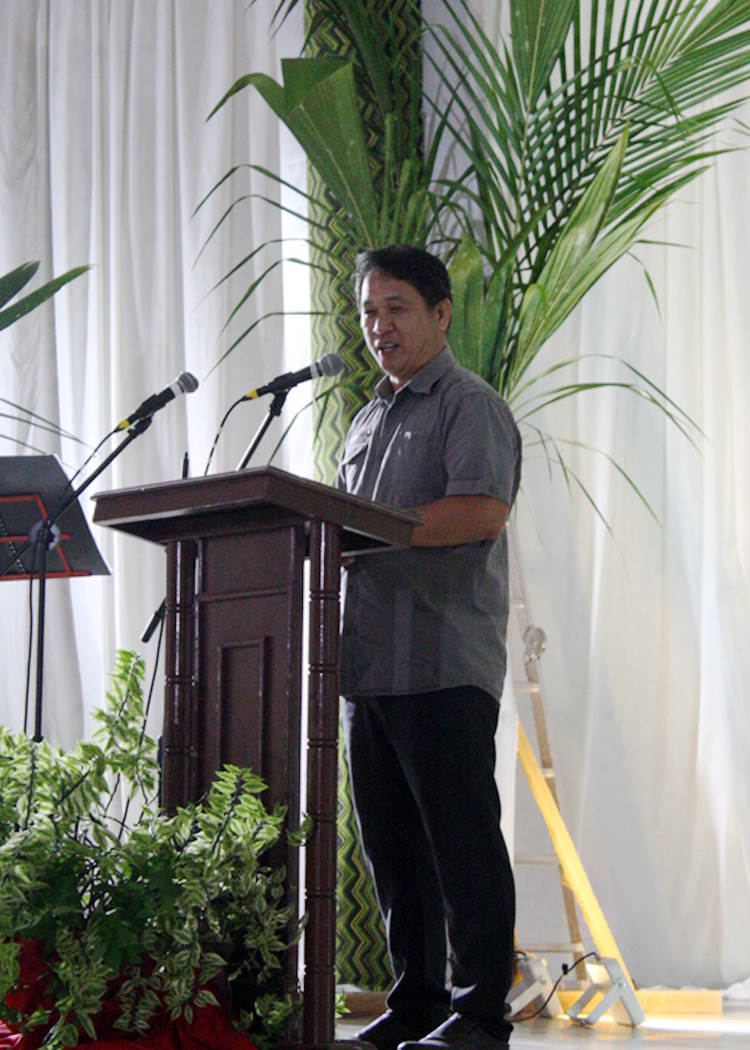 Some of the guests, who were impacted by the message, took the challenge and studied the Bible after the service. With prayers of disciples and God's mercy, they may soon become disciples as well.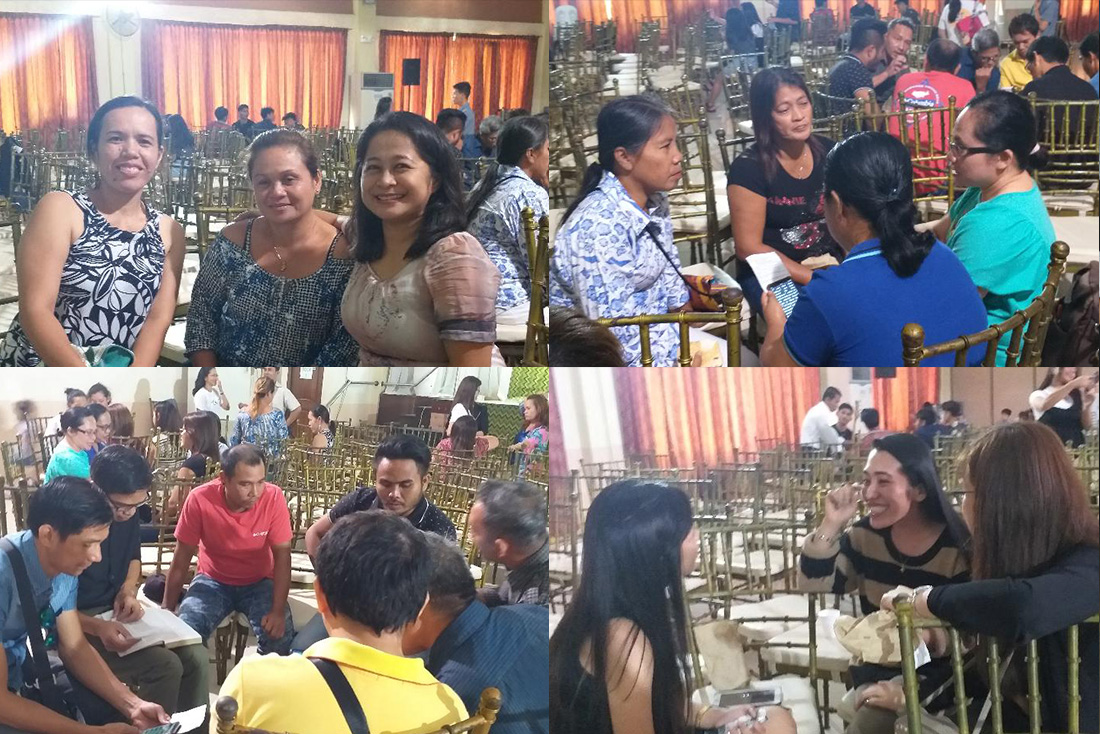 ICOC Davao, which planted ICOC Digos with the help of the Philippine Missionaries Society, was planted by the Metro Manila Christian Church in 1994 followed by ICOC Cagayan de Oro in 1995, and ICOC General Santos City and ICOC Zamboanga both in 1996.