Three Decades of God's Faithfulness from Generation to Generation
ICOC Philippines' celebration of its 30th anniversary shook the metro as over 7,000 disciples including visiting families and friends gathered for the day-long festivity on July 7, 2019 at the SMX Mall of Asia Arena in Pasay City, Metro Manila. Making this milestone more memorable was the symbolic passing on of the baton by the first-generation disciples to the second-generation disciples. The baton represents the love and commitment for God, the church and each other which are being passed on from parents to children, uncles to nephews, and elder siblings to younger kins. It was a challenge Moses had to deal with during their 40-year journey in the desert. It was also a responsibility Israel failed to keep during the time of the judges which led Israel to sin and captivity. "Fix these words of mine in your hearts and minds; tie them as symbols on your hands and bind them on your foreheads. Teach them to your children, talking about them when you sit at home and when you walk along the road, when you lie down and when you get up. Write them on the doorframes of your houses and on your gates, so that your days and the days of your children may be many in the land the LORD swore to give your ancestors, as many as the days that the heavens are above the earth." (Deuteronomy 11:18-21 NIV)

Each Person has His Own Story to Share
With theme "Generation to Generation," three millennial young men came up on stage and fearlessly preached God's Words. Each had his own story to share and each left an indelible mark in the hearts of all who heard them
Loren James Lee, 26, is part of ICOC Manila and shared about how God reached out to him and eventually to his parents in the United States. Despite having a bleak of hope, he continued to have faith and never gave up on his parents. Earlier this year, his parents were baptized in the United States and are now his brother and sister in Christ. He realized Jesus is what every generation needs.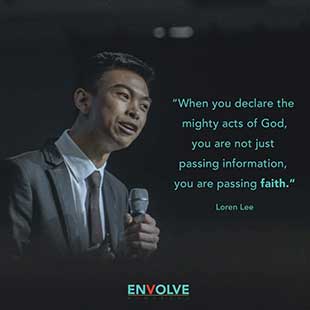 Dennis Valdellon, 30, shared about how his mother never gave up on him despite his failures as a son and as a disciple. After going abroad for work and coming back to the Philippines, his mother continued to reach out to him until she died two years ago. She continued to be a source of faith and strength as he got back on his toes and got reconciled with God. He shared that the greatest hope for the next generation is to put their hope in God.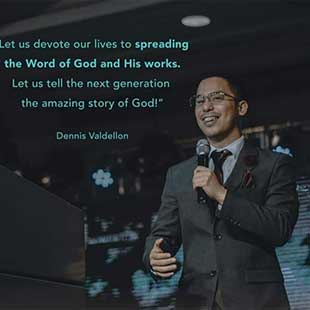 Mike Corpuz, 30, was only eight when his father, who was a faithful disciple from then North sector, died. Growing up in the slums in Payatas, his mother struggled to raise them and supported their education. His mother stayed faithful and relied on God for all their needs. Fast forward to 20 years later, his brother and sisters are now disciples and they are all professionals (himself being a licensed architect). His two sisters are also now married to two awesome men of God. He challenged everyone at the SMX MOA Arena to never get tired of praising God and declaring His greatness to this generation and beyond. To the younger generation, he inspired them to look forward to enjoy God's goodness.

Personally, just two days before the 30th anniversary service, I celebrated by 24th anniversary with God. As I started counting His blessings, I realized there are many life lessons I can share not only to my own children but to the next generation of disciples in general. The miracles in our lives which could give hope and save a soul are meant to be shared. Truly all of us have our own stories to share and it is always something we can pass on to the next generation.

Honouring Real Life Heroes in The Faith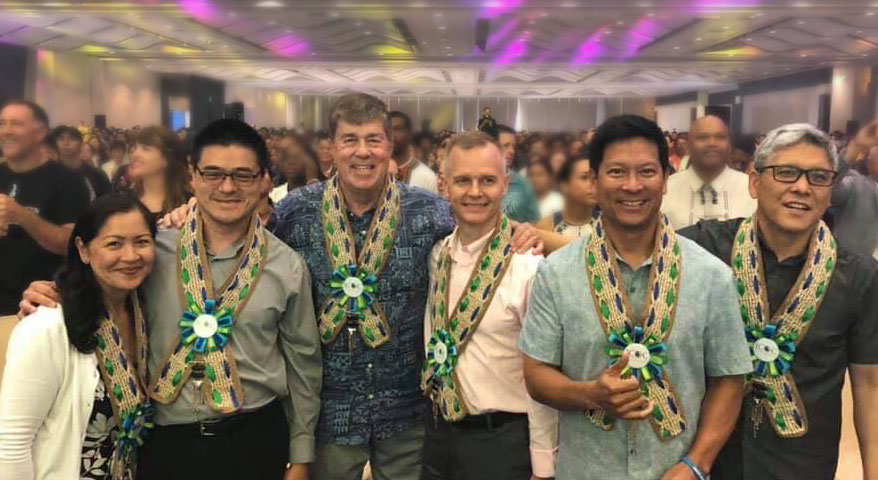 The worship service culminated with the honoring of the real-life heroes in the faith–members of the mission teams who took part in building God's kingdom by planting churches in the provinces all over Luzon, Visayas and Mindanao. At the end of the honoring ceremony, a standing ovation was given to some of the original 28 disciples from the United States who left the American dream 30 years ago to plant the church in Manila. Most of them flew from the United States to attend this joyful occasion. 30 church plantings in 30 years. The best is yet to come!
Generation to Generation Concert and In Hymn Album Launch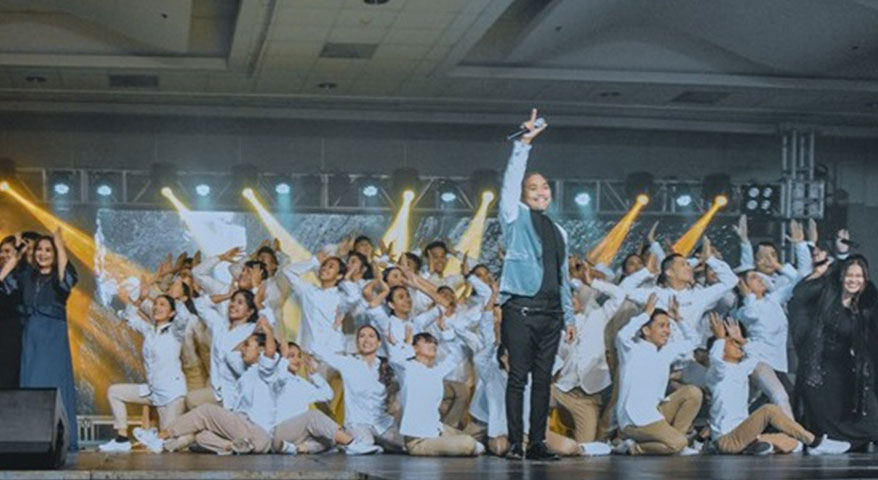 As part of its 30th anniversary celebration, ICOC Philippines held a concert and 'In Hymn' album launch in the afternoon of July 7, 2019 also at the SMX Mall of Asia Arena. The concert showcased variety of talents from the Filipino disciples ranging from singing to dancing to acting to songwriting and to playing the instruments. It was a melting pot of multi-talented individuals with a common goal of giving glory to God through their talents. One of the audiences, a teen best friend of a teen from Quezon City sector, commented that she really appreciated the songs and the concert in general because it was closer and more relatable to the younger generation. It presented a different way of preaching which impacted her life.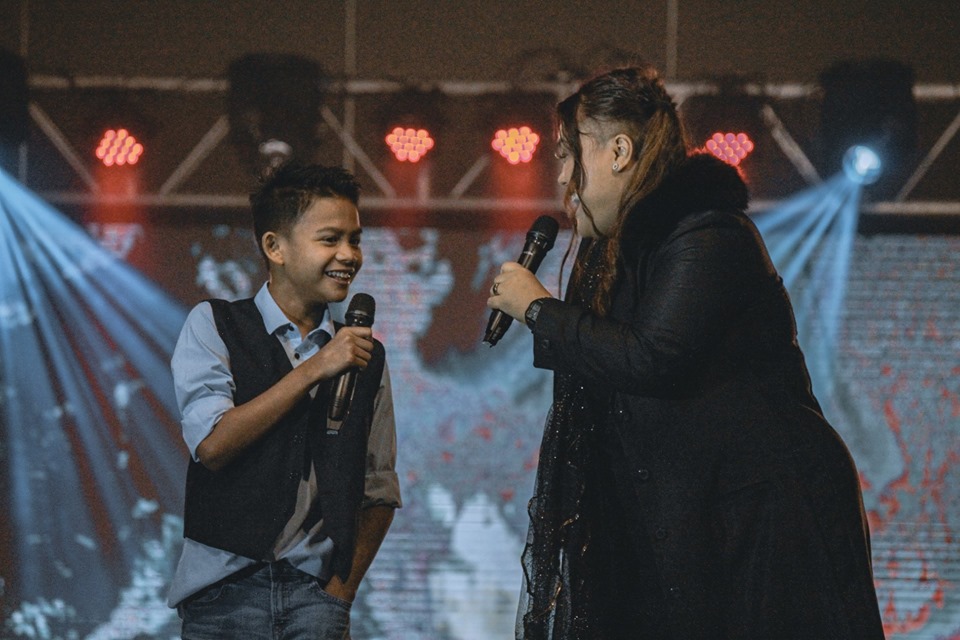 From the majestic and powerful opening salvo "Hallelujah" down to the closing upbeat yet endearing song "I'll Bring You Home," each song has a story to tell and each story points to a single direction–to God. The song was sang by Retrospect and In Hymn band member Teejay Bagasbas and Marky, a six-year-old Kingdom kid. Teejay wrote it together with her son Joziah, who got baptized into Christ a day before the anniversary service and concert. The choir rendition of 'Sayo Buhay Ko' [My Life is Yours] was also inspiring as it was written by a young married disciple from ICOC Dagupan who wrote the song after being moved by a sister who, despite having cancer, continued to serve and give her heart in the worship ministry. The sister who had cancer died faithful to her calling. Meanwhile, the dance performances of the D4G (short for Dance For God, which is also the official dance ministry of ICOC Philippines) brought the dance floor to a different level as each dancer gave their hearts and every move in unison to convey the important message of having God in our lives. When asked how they felt about their performance, one of the dancers exclaimed, "Masaya lang po. For God, sulit lahat ng training at pagod." [We're just happy. For God, it was worth the training and the effort.] The D4G dancers started practicing for the anniversary concert since beginning of the year. Tyrone Ty and the rest of the In Hymn band, the choir, and the voice talents for spoken words, were also commendable in their performances as each one gave their best during the concert. In general, more than entertaining, the concert/album launch was heartwarming and inspiring. Something that is worth venturing into every now and then as it invigorates the soul.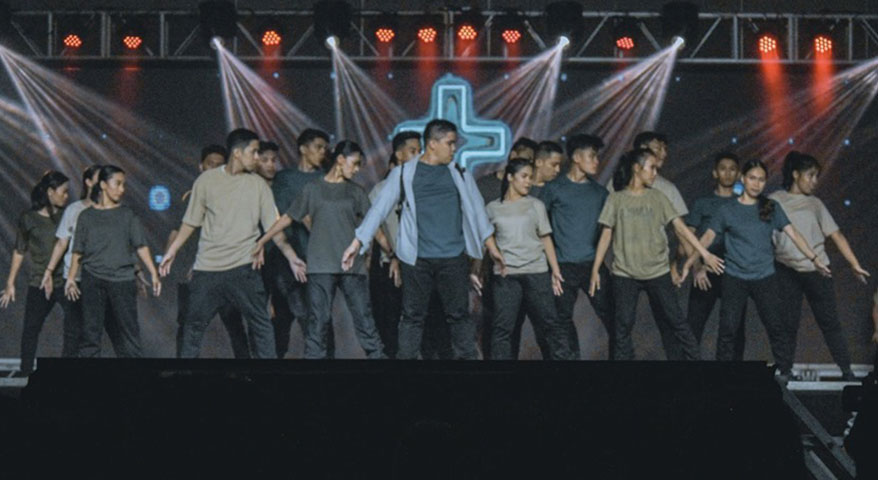 Click video link below for the event summary video:
https://m.youtube.com/watch?feature=youtu.be&v=Tb8VHKO76rw