All set for 2020 ICOC Philippines Closer Teens' Virtual Conference
It's all systems go for the staging of the first ever 2020 ICOC Philippines Closer Teens' Virtual Conference on November 28 and 29 where over 600 Filipino participants from Philippine family of churches and Guam will converge via a new platform, Airmeet.
The two-day event will also be aired live via ICOC Philippines Youtube channel.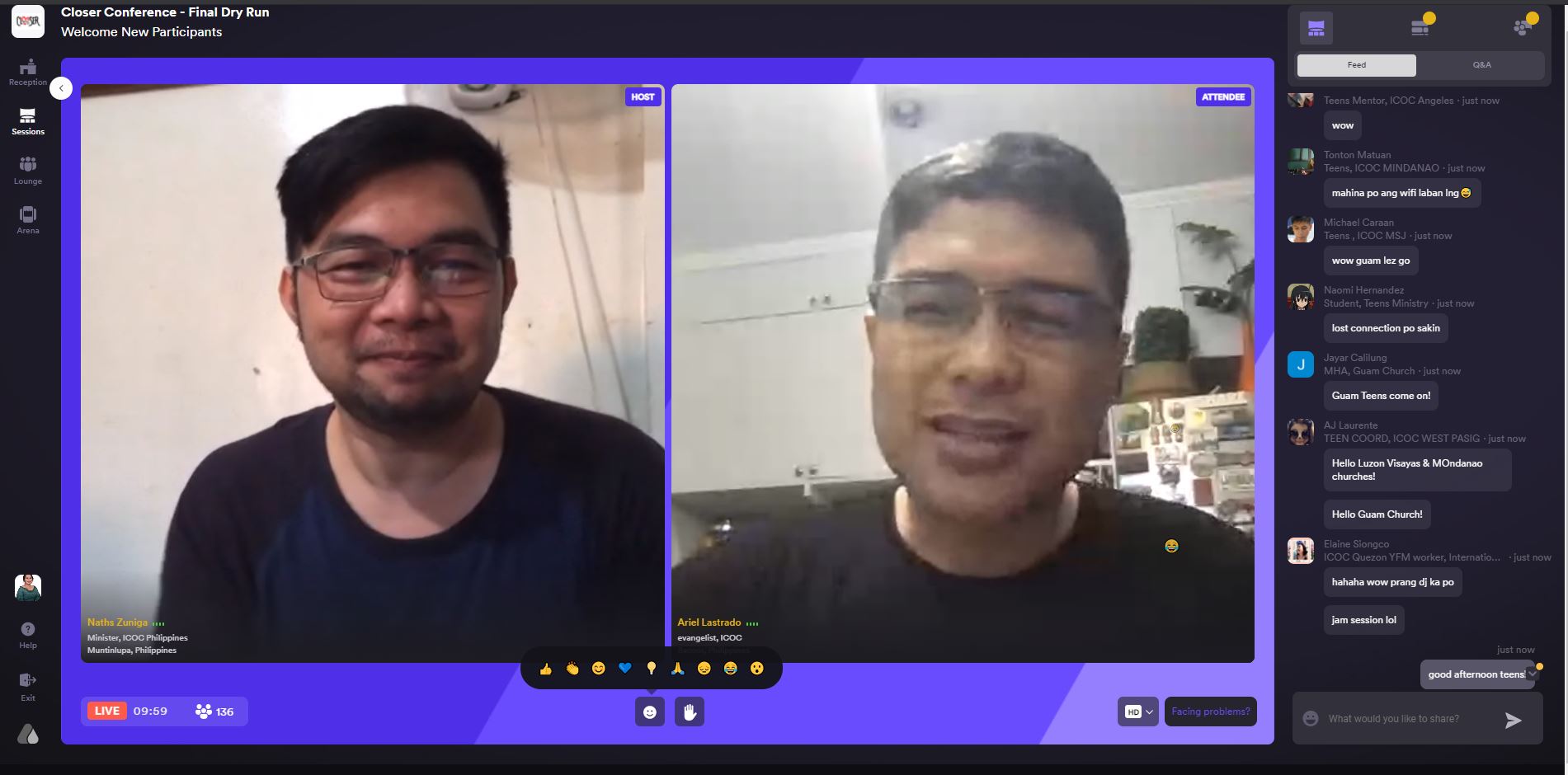 Three dry runs were held recently, one was set for the speakers on November 21 and for the teens on November 22, to help them familiarize with the platform that features a lounge where eight attendees can fellowship in one virtual table; sessions area where all activities - lessons and games will be held; reception for registrants; and a one-on-one speed networking.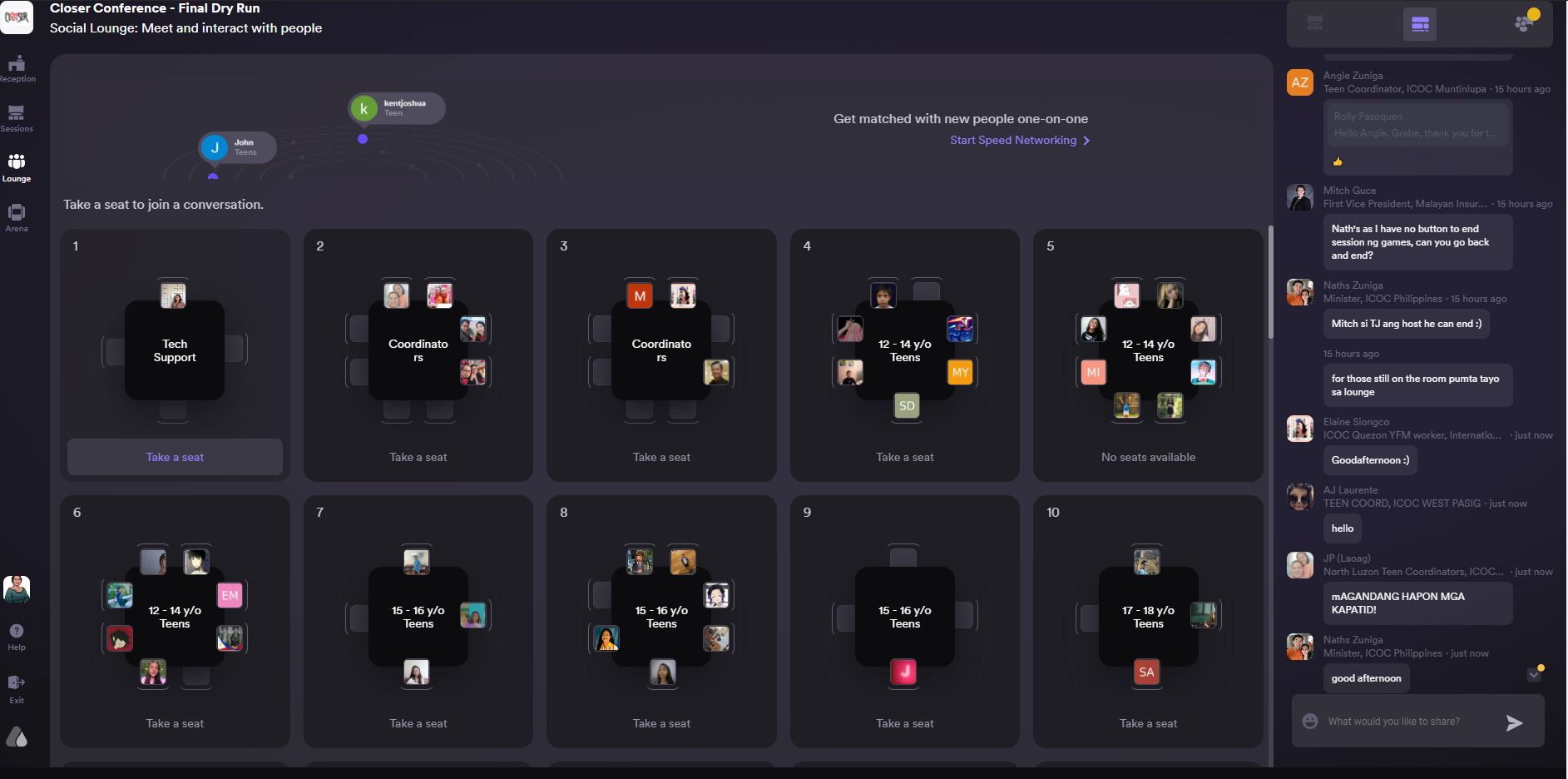 Airmeet also allows polls/voting, private chat, Q & A, real-time chat, real-time broadcasting,
reporting/analytics, screen sharing, and session recording.
ICOC Philippines Congregational Teens Minister Naths Zuniga, during the November 19 meeting with the teen coordinators from different churches, said, "We want the teens to have the best experience." However, poor internet signal and incompatible devices remain a challenge for some participants.
"We will do our best to handle issues and concerns," he said.
Day 1 of the conference will be a huddle among teen participants per sector, church or region as they will watch a recorded opening video that will have worship songs rendered by teens followed by a video presentation of teens making an impact, and a keynote lesson from Nick Galang, a youth minister of the Oahu Church of Christ in Hawaii, entitled, "Closer To God, Closer To One Another".
After the lesson, teens ministry per region will be introduced and wrap up with an announcement and closing song.
Meanwhile, Day 2 will be packed. Closer participants will join the virtual worship services of their respective regions at 9 a.m. and will take a break before the live sessions at the Airmeet Plenary Hall set at 11:30 a.m.
At 12:20 p.m. ICOC Philippines Elders Bobby and Susan Montealegro along with Nick and Shelley Galang will talk about "Closer To Your Family".
"We require parents and family members to watch this session with their teens," Naths urged, saying that it would help them build a more connected relationship with each other.
Breakout classes will open at 1:20 p.m. with topics on Emotional and Mental Health For Teens (Gladys Ramos); Spiritual Maturity (ICOC Philippines Teacher Dr. Rolan Monje and Envolve Minister Loren Lee); Character and Personality (Mitch Guce), and Physical Health (triathlete TJ Rabena).
Dating couple Mike Corpuz and Kirsten Habel will speak during the split men's and women's purity classes at 2:30 p.m. then a Bible Bowl via Kahoots will challenge the teens on their knowledge of the Word.
Nurse-firefighter Charles Niño Faburada of ICOC Cebu will share the evening keynote message dubbed as "Closer To God's Dream and Vision". An after conference party will showcase the amazing talents of the teens.
Naths added, "I have received the videos for the after conference party and they are awesome! The teens will really enjoy it. This will be a memorable time."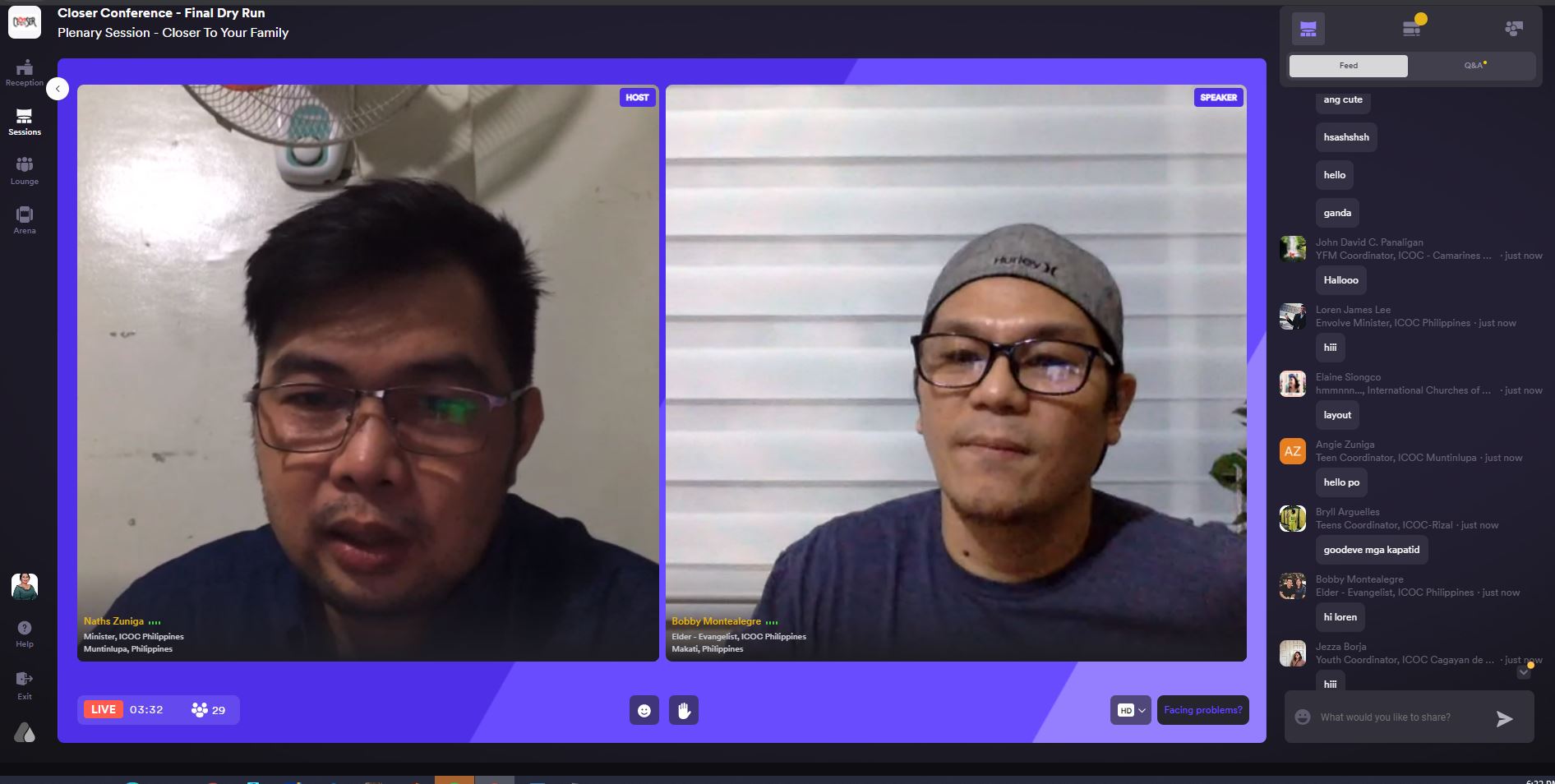 Elder Bobby Montealegre and Evangelist Ariel Lastrado were among those who participated in the Airmeet dry runs that were spiced up by different game rooms. Both wished the teens a great time of learning and fellowship.
Raffle items and games prizes are at stake in the conference. The top three presentations will also receive prizes.
Here is also the teaser