COVID-19 Survivor Baptizes Ward Mate
"For my thoughts are not your thoughts, neither are your ways my ways," declares the Lord. "As the heavens are higher than the earth, so are my ways higher than your ways and my thoughts than your thoughts." - Isaiah 5:8-9
The Scripture clearly shows how God's thoughts and ways are way beyond anybody's understanding. What man perceives as a great testing, an imposing threat, a huge risk, or an insurmountable challenge would often turn out to be a blessing in disguise or a miracle waiting to happen.
Such was how coronavirus disease (COVID-19) survivor Rodil Ocfemia, a disciple of ICOC Cavite in the Philippines, described God's amazing plan after Emerson Domingo, his Bacoor District Hospital ward mate who was an asymptomatic COVID-19 patient, was baptized on August 21 with Evangelist Norberto "Bong" Aquino III of the South Luzon Region and another brother who will be Emerson's discipling partner as witnesses.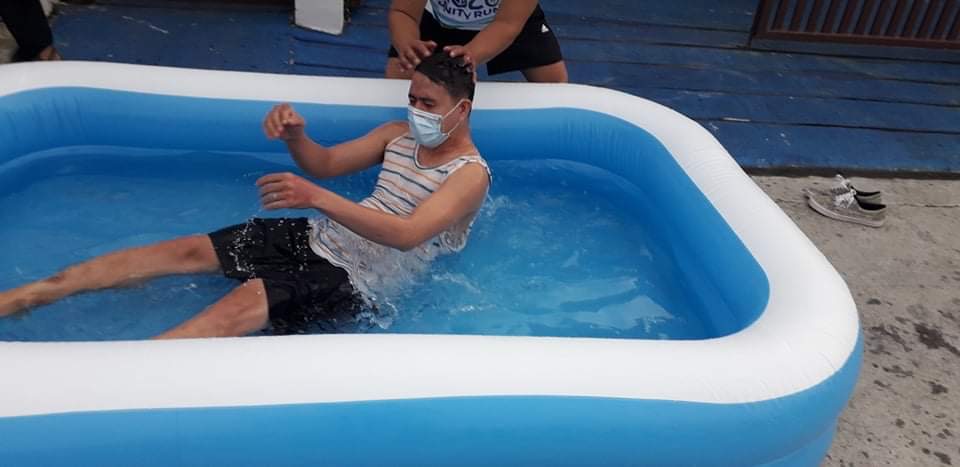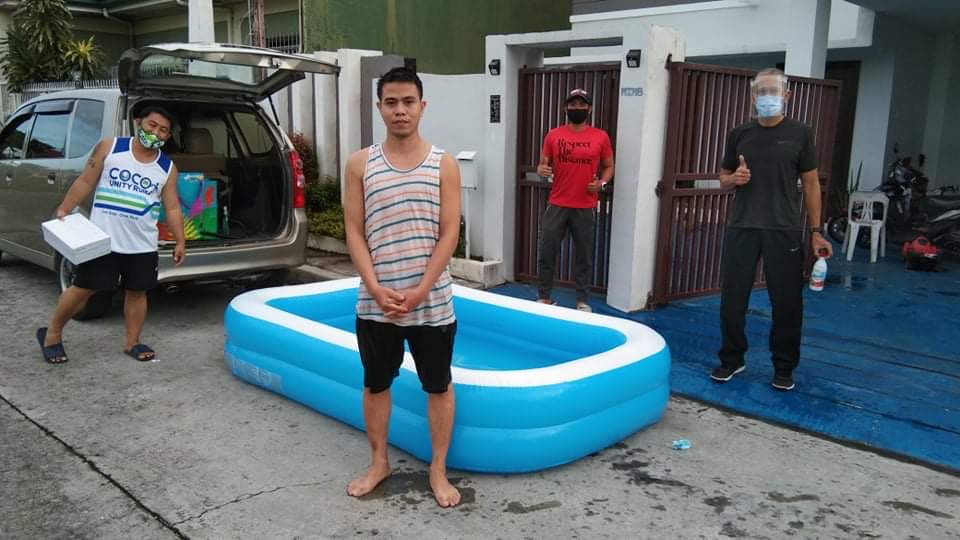 "I am grateful to God because He used me in the midst of trial and inspire others even though I am a sinner," Rodil, who was discharged from the hospital after his July 4 swab test yielded a negative result of the Sars-CoV-2,the pathogen causing COVID-19, said.
The father of four said he faced a lot of fears during his first day in the COVID-19 facility as he was alone in a room and he was becoming anxious. With the Church's constant encouragement to him, he has accepted his situation and surrendered to God's control and protection.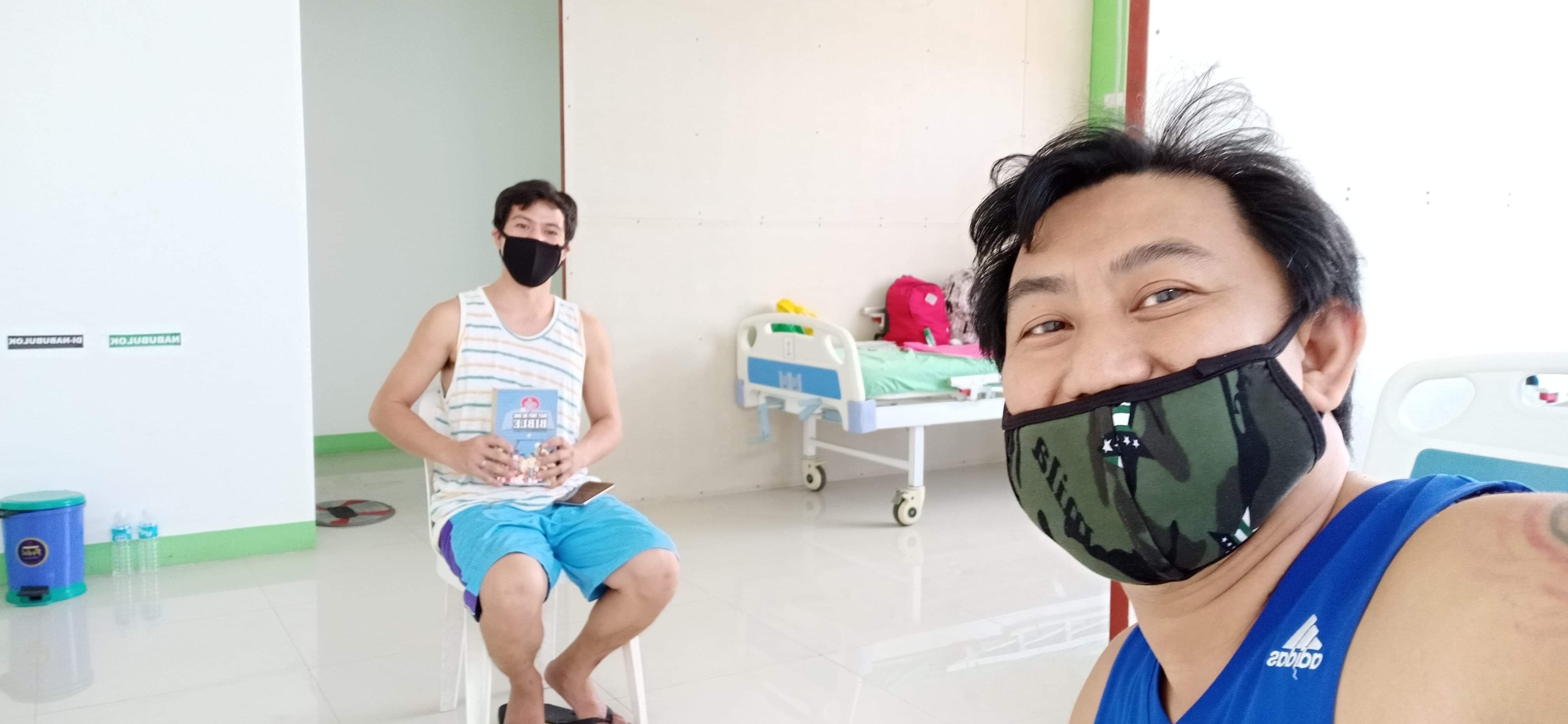 From a private hospital, he had to be transferred to the Bacoor District Hospital, which also has a blood bank since he needed a blood transfusion. That's where he met his roommate Emerson.
Just like what he did in the first COVID-19 facility, Rodil's routine remained the same at his new isolation facility, he gets up at 5 a.m. daily for his quiet time with God and to sing worship songs, which were not oblivious to Emerson. Rodil also engaged Emerson in conversations and eventually invited him to study the Bible and attend virtual worship services with him.
After two face-to-face Bible studies, Emerson continued his studies virtually with some other brothers.
Rodil said, "I've realized that God wanted me to reach out to him." He no longer questioned God after his second swab test became positive again.
New life
Even after Rodil's discharge, he along with Kuya Bong and other brothers continued Emerson's Bible studies. The latter stayed on at the hospital after he went positive again following the fourth swab test that he took on the same day that Rodil took his last test.
"When I received the result and it was positive again, I just prayed. I did not worry anymore. I held on to my faith in God that He is control of my life," Emerson said.
He said that when Rodil left the hospital, he prayed that God will give him strength to keep going and that he will get to know Him deeper through his Bible studies.
Emerson was surprised when his fifth swab test already cleared him from COVID-19.He was at an isolation facility on June 9 to 19 then at Bacoor District Hospital on June 20 to August 8. After his 14-day quarantine at home, he made Jesus Lord of his life and went under the waters of baptism, Amen!
God displayed his power in the lives of Rodil and Emerson who both received another lease in life after surviving COVID-19. While the experience made Rodil's faith stronger, it paved the way for Emerson to find his way home to God.