Mindanao leaders fellowship Night, a Breather from Crisis
DAVAO CITY - Bringing ICOC Mindanao family of churches leaders to one venue was quite a challenge in the past due to the distance of their geographical locations.
Yet, it took barely two hours for 38 core group members of six represented churches in this island to encourage one another with good news and plan for the next few months in a virtual fellowship night held Sunday, April 26, via Zoom amid the Covid-19 crisis that the world is currently facing.
Evangelist Ronald Mendres of ICOC Cagayan de Oro, who leads the Mindanao geo region of the Philippines with wife women's ministry leader Menchie, appreciated the Mindanao church leaders for working together in shepherding each of their local churches despite the virus pandemic.
To the rest of the core group leadership members of Mindanao churches, he said, "We are truly encouraged.... your labor in the Lord is not in vain."
Mendres was pertaining to Ariel and Amor Ladores of ICOC Davao, Richard and Grace Demonteverde of ICOC General Santos, Ferdie and Racquel Martinez of ICOC Zamboanga, Nino and Lowie Mercado of ICOC Digos and Eric and Cherry Almero of ICOC Butuan.
GOOD NEWS
ICOC Davao - It was such a refreshing and encouraging scene to see Leah Millan, 16, of the teens ministry
baptized by her own mother Marissa, who single-handedly raised her, on Saturday, April 25, at their own residence after a series of virtual bible studies with 13 sisters from the married and teens ministries.
Two more teens, children of married disciples, are also currently studying the Bible while two counted out disciples are almost done with their restoration studies.
In Tagum City, where ICOC Davao has started a bible talk, a couple is also scheduled to start the virtual restoration studies while the 92-year-old grandmother of a sister in Singapore will start the virtual Hope of Heaven Study this week.
ICOC CDO - Some Kingdom kids who are already teenagers are also studying the Bible as families enjoy more times together to bond and get closer to God.
The weekly Faith Online Bible Talk of Ronald Mendres via Zoom has also generated regular attendees of both disciples and friends alike.
ICOC General Santos - A Kingdom kid, now a teen, is consistent with her Bible study while a daughter of a mega mom is about to finish her restoration studies.
The singles disciples are also involved in Bible studies and are consistent with their online fellowships.
ICOC Zamboanga - Family devotionals are strengthening the connection of families while some children have also started the character studies.
ICOC Digos - This very young church, which was only planted in October 2019, also experienced tough challenges due to the series of earthquakes that hit Mindanao in last quarter of 2019.
The lockdown due to Covid-19 also further put disciples on the edge with no stable sources of income as most of them are on no work, no pay status or either self-employed with small business that have to shut down.
But they remain faithful, joyful and grateful for the providence of God as they also get strength from the Word and in their relationships through weekly online Bible talks and regular Bible quiz.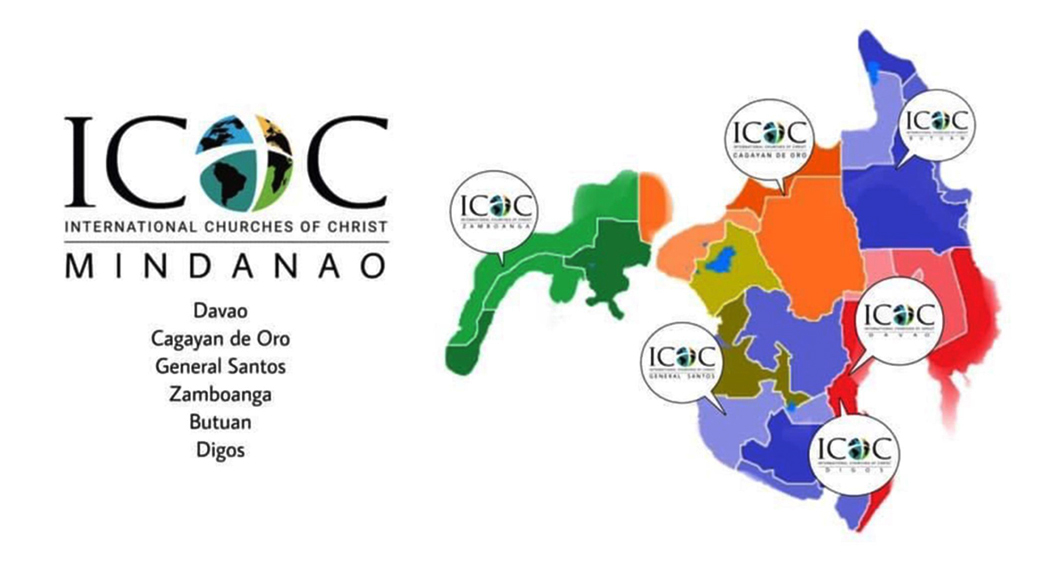 ONE MINDANAO
To further unite and encourage the Mindanao churches, it was agreed that an online congregational devotional service will be held every first Wednesday of the month starting on May 6 at 7 p.m.
An ICOC Mindanao Facebook page was also created to serve as a venue for disciples and friends to tune in to these devotionals.
Since the Mindanao Bible Talk Leaders Conference slated in July had to be shelved, a one-hour regular online Bible Talk Leaders training will instead be held to further equip the small group leaders.
The fellowship night more than lived up to expectations, putting smiles on leaders' faces. It was truly a refreshing breather from the challenges that this virus has brought upon the world.