Triple Treat: Ferguson, Guda, Galang preach faith building messages
The past three virtual worship services of the International Churches of Christ (ICOC) Philippines were a rare treat as Teacher Gordon Ferguson of Dallas, Texas; Elder Dennis Guda of Sydney, Australia; and Evangelist Anthony Galang of Oahu, Hawaii preached faith-building messages before thousands of Filipino disciples and friends here and abroad.
ICOC Philippines Evangelist Ariel Lastrado of the Philippine Leadership Council (PLC), in an interview, said the PLC agreed to invite former leaders and missionaries to preach for online worship services.
"We took advantage of our current situation since we could rarely invite them to preach here in the past but now they can just send their videos to us," he said.
(Gordon Ferguson, ICOC Teacher)
FIGHT FOR FAITH
"Papa" Gordon, as he is fondly called by Filipino brothers and sisters, talked about the defining moment of King Jehoshaphat in 2 Chronicles 20. He shared four points: 1. When we have no answers, God does; 2. We must seek answers from God; 3. God always has the answers; and 4. Faith is the victory that overcomes the world.
As Jehoshaphat and his people earnestly went to God in prayer and fasting, Gordon urged disciples to also seek God for the answers as He is the only one who needs to be sought.
Although God assured Jehoshaphat that they didn't have to fight, Gordon said, "They did have to fight for faith to believe in the promises of God and that's pretty much what the spiritual life is all about. Promises are many and they are amazing but the way we're built, we have to keep fighting for faith. That is our challenge to believe in the many promises God has given us and no matter what the odds seem to be against us, we've got to trust in the Bible."
Gordon, who expressed missing his spiritual family in the Philippines, is a regular fixture in the ICOC Philippines as he has also been teaching at the Manila-based Asia Pacific Leadership Academy (APLA) over the years. His last visit here was in September 2018 when he taught APLA students on Paul's Ministry and Message and he also witnessed the graduation at Bayview Park Hotel.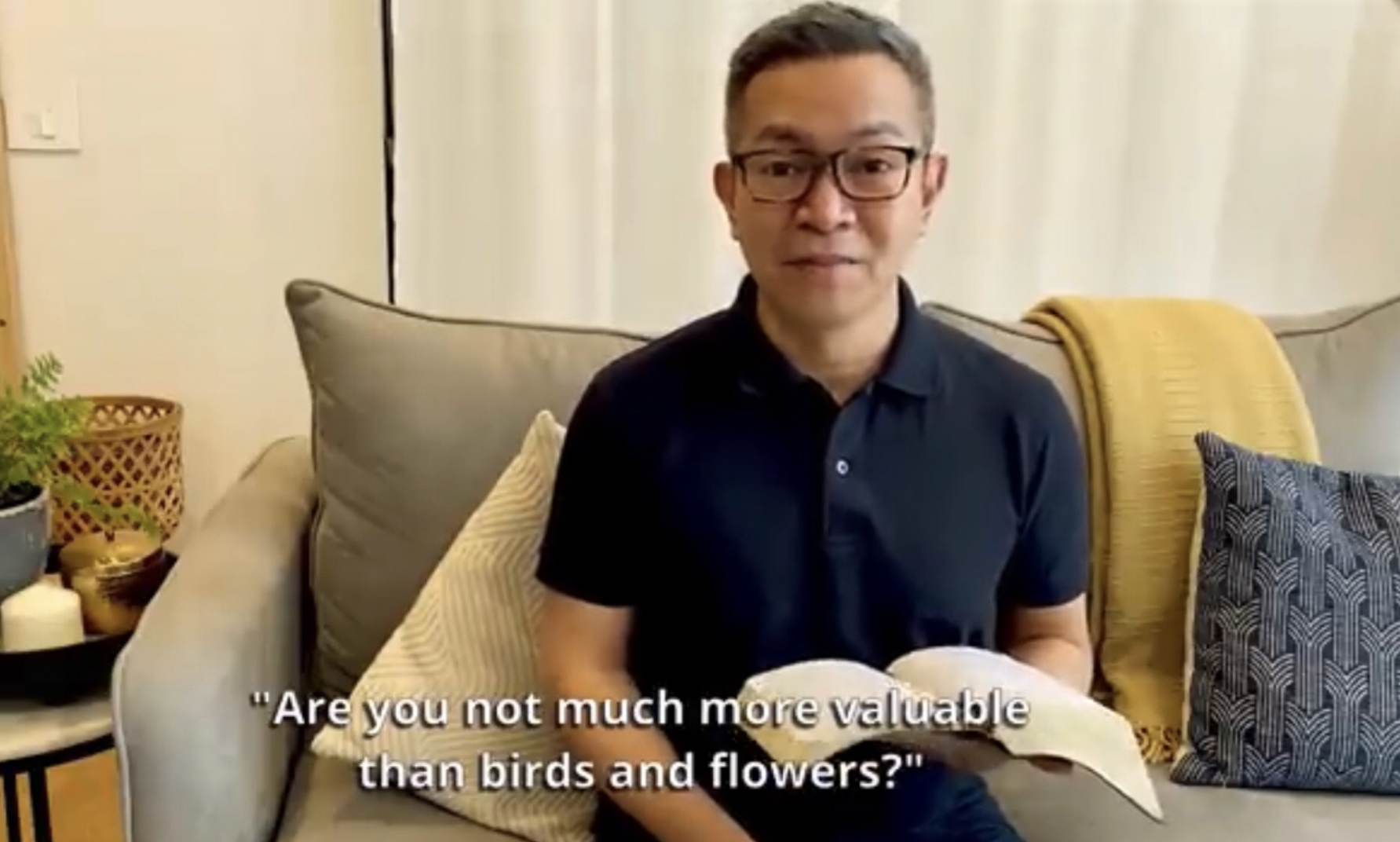 (Dennis Guda, Elder, Sydney Church of Christ
DO NOT WORRY
Meanwhile, Dennis Guda, who was baptized as a disciple in Metro Manila Christian Church before moving to Sydney with his family, underscored the importance of surrendering one's worries to God amid the global pandemic as he focused on Matthew 6 in his May 31 message.
He said worry is dangerous as it can cripple and blind us, taking away our strength and focus individually and as a church to move forward to what God has called us to do.
"Worry is the opposite of faith. It's like telling God He cannot do what He said He would do," he said.
Some disciples in Sydney have been infected with Covid-19 but most of them have recovered by the grace of God as two others remain in the hospital for treatment.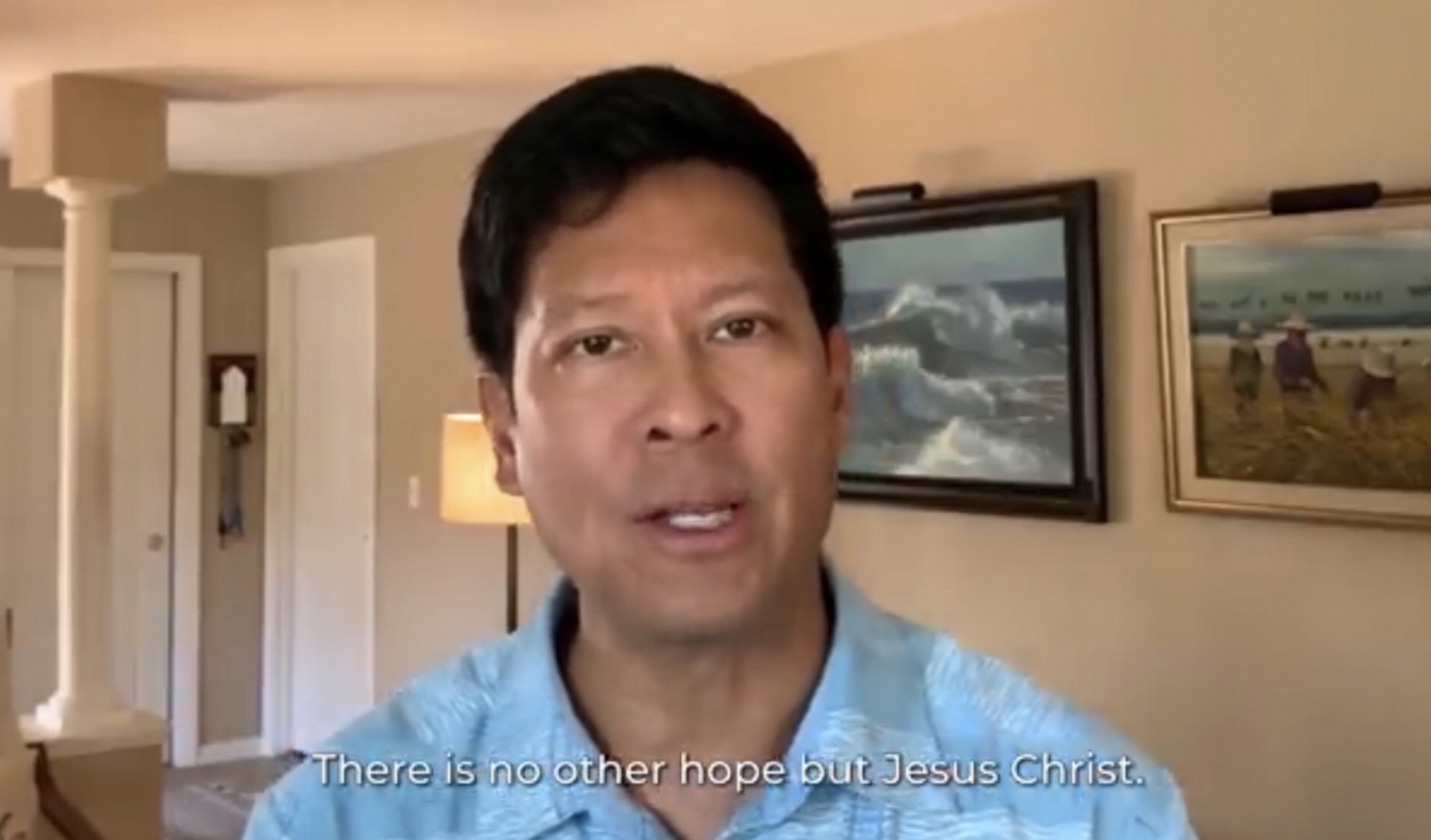 (Anthony Galang, Evangelist, Oahu Church of Christ)
HOPE IN CHRIST
Anthony Galang, who was part of the original mission team from the United States to the Philippines in 1989, attributed Ephesians 2:14-20 in his June 7 message.
He said through the blood of Jesus Christ, we have the ability to be united and we can all have access to the Father by one Spirit as He provides the doorway and the free access to get to God.
The human race, being special and unique, is all of God and are equally loved by God, said the Oahu Church of Christ leader. Thus, he said we all must live with each other with respect and treat each other with love.
"No country, no government, no leader, no man, no company can ultimately fix what's going on in this world. The only hope you and I have is Jesus Christ. He is our only hope. Jesus is the Chief Cornerstone. We need him more than ever before. Without him there is no church, there is no hope for you and me. With him, we can grow to be this spiritual temple to live differently from that of the world. The world needs people who are going to love other people."
Watch them again and be in awe of how God used them in the most powerful way. Check out the ICOC Philippines Youtube Channel.