'Wear Christian Armor', ICOC Philippines Teacher reminds disciples amid Covid-19
International Churches of Christ (ICOC) Philippines Teacher Rolan Monje, in his recent sermonette, urged disciples to be strong in their faith and to put on the full armor of God amid the global pandemic Covid-19, which has recently resulted to a lockdown in some parts of the country while most provinces and cities are currently under community quarantine.

Manong Rolan, as he is fondly called, recorded the sermonette video while on his fifth day of self-quarantine in his isolation room at home since he came from a recent U.S. trip. He said these troubled times call for extra patience and wisdom. He shared he needs to be even more prayerful to have a calmer heart while under self-quarantine since he misses his family and the fellowship so much.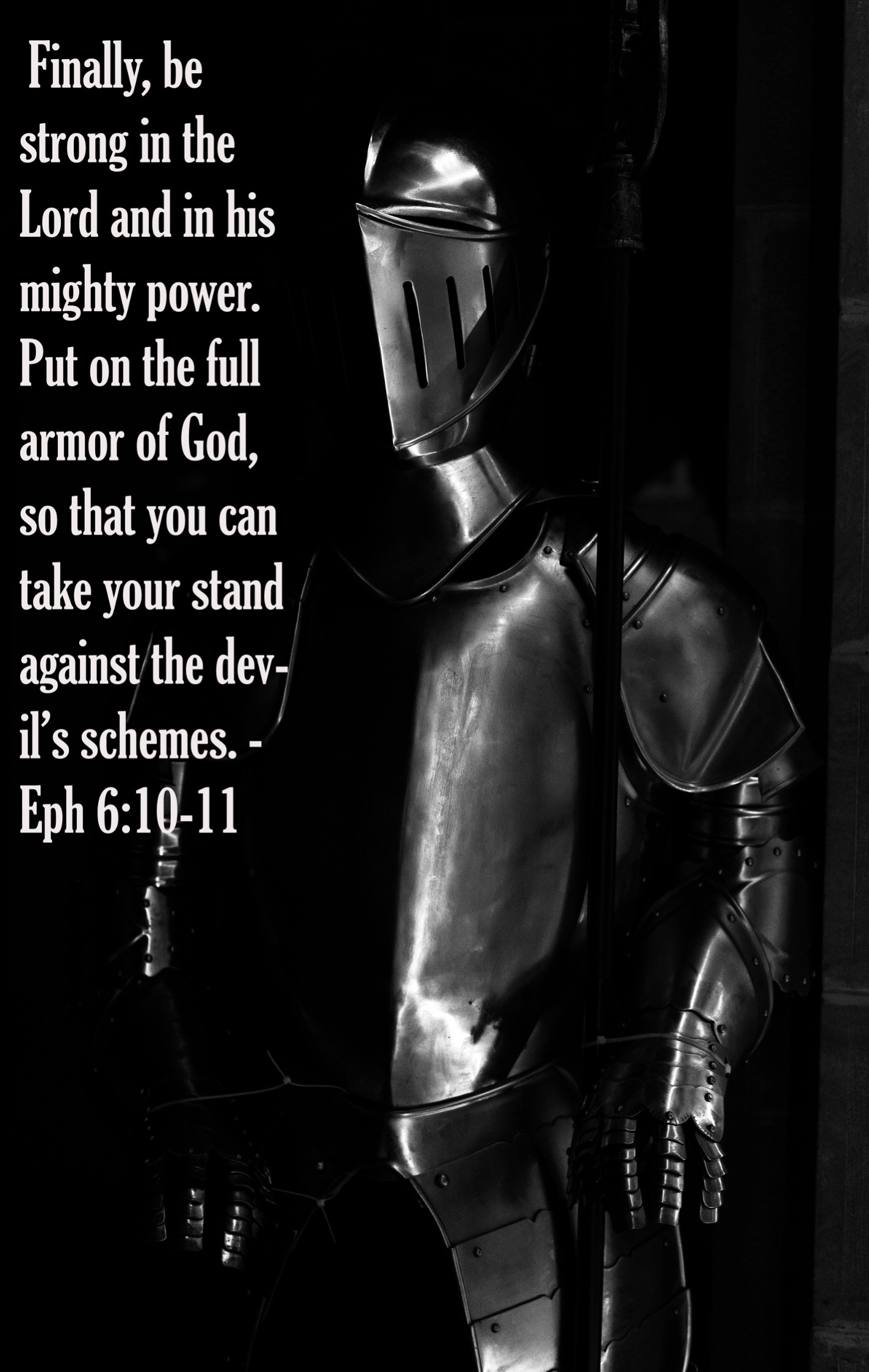 In Ephesians 6:10-12, he reiterated what Paul wrote to disciples in Ephesus about putting on the full armor of God since the struggle facing Christians today is not against "flesh and blood".
Struggle, he said, means to wrestle, which Paul likened to the Greco-Roman wrestling in the ancient days that have already been included in the Summer Olympics in modern times when two athletes try to outdo and pin each other using their arms and bodies to attack.
"We're supposed to be wrestling. We are caught up in this battle. We ought to be strong in these troubled times," he said, adding that disciples' struggle is not physical.
Manong Rolan continued, "We battle against spiritual forces, powers and rulers. Along this line what do we do? We wear the Christian armor."
He also underscored key points of Ephesians 6:13-18 on the full armor of God as written by Paul:
Belt of truth - Truth holds life together, giving one direction and sense of purpose
Breastplate of righteousness - Doing what's good and right protects one's righteousness; keeping Christian standards; not giving in to fear and panic; not going with the flow; wise and godly living
Feet fitted with readiness - Ability to stand up, being armed with the gospel; sharing the good news is very important; appreciate those who continue to study the Bible with people, saying that this is a great time not to be selfish but remain connected
Shield of faith - Shields in the past were big like doors; faith comes from the principles of God; protecting us like a shield even facing challenges in health or losing a job as businesses are being affected and shutdown with the lockdown, quotas not being met; time to strengthen other people's faith; our faith is important, it is stronger than any virus out there
Helmet of salvation - Helmet is the hope of salvation; protects our head; salvation gives life; be secure in your salvation and be grateful that you are saved
Sword of the Spirit - The Word of God is a powerful weapon that Christians must use
Pray in the Spirit - Go to God in prayer since we are in a spiritual battle; pray even more now than ever before; pray online; pray on the phone; pray in conversations; write a prayer list - pray for specific people, those in authority, specific countries; join prayer chains
"Go back to the Word of God as we have more time to read the Bible. Pray and meditate. Read Psalms and think about it, read Psalms geared toward your feelings. Read miracle stories or how Jesus dealt with people's fear. Read about the faith of Abraham and the prophets. These are topics we can explore," Manong Rolan said.
He closed out the sermonette by saying, "Let's keep our faith and draw closer to God even this time. Come out with stronger faith and stronger convictions."