THE COUNTDOWN BEGINS
Memories are forever. And what better way to reminisce the good old days than with reunions of batchmates in the church, right?
As the ICOC Philippines celebrates its 32nd anniversary on July 25, a series of reunions leading to the anniversary worship service kicked off on Monday evening, July 20, via Zoom.
Evangelist Ariel Lastrado of ICOC Manila hosted the batch reunion of disciples who were baptized from 1989 to 1995. On such short notice, some 230 attended the virtual gathering from as far as the USA to Dubai to Abu Dhabi and Australia to different cities and provinces in the country, all eager to catch up on each other and fellowship.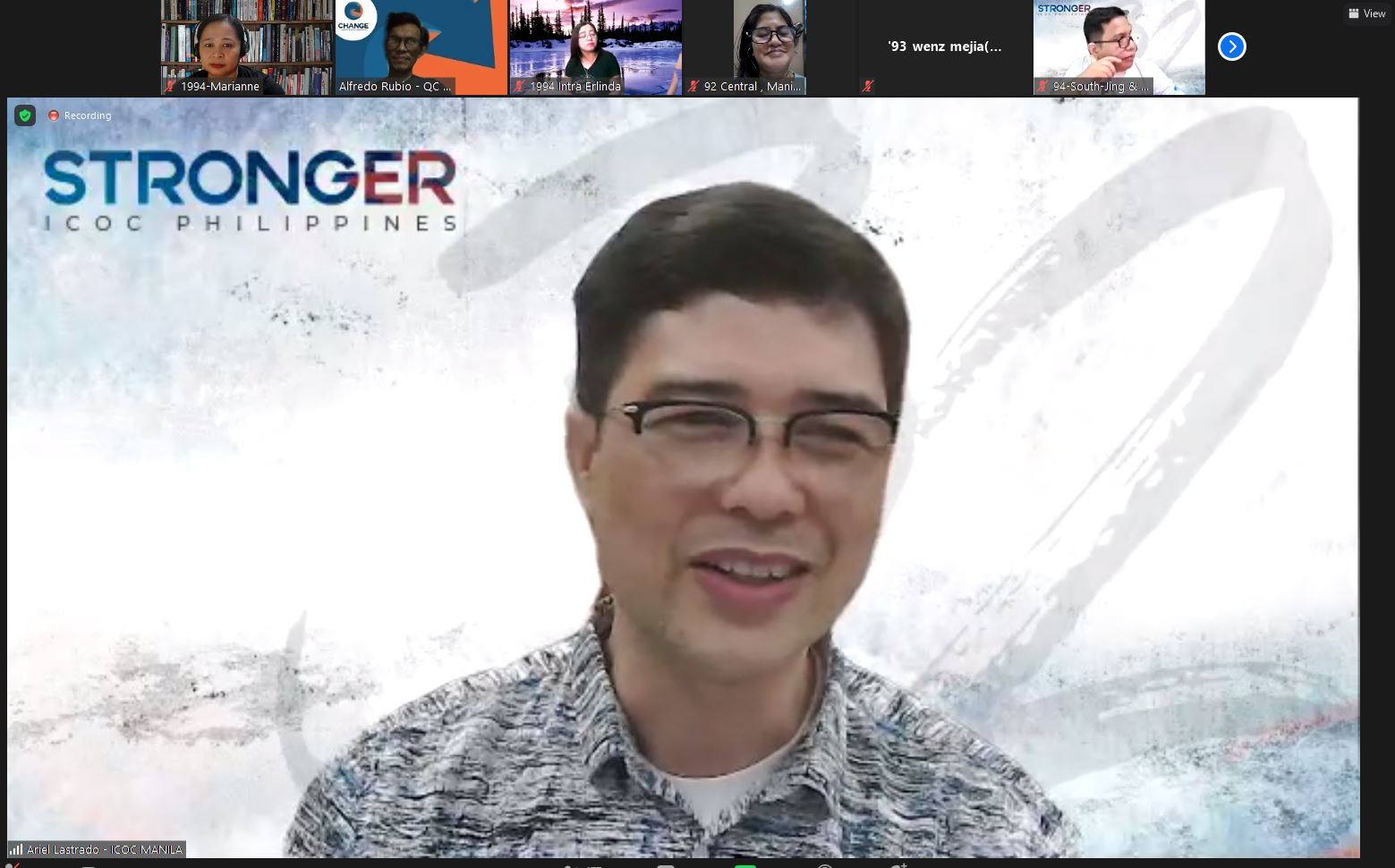 Evangelist Koko Enrile, who was baptized in 1990 in Makati Sector, led the welcome prayer while Ariel started out with a five-question trivia game as an ice breaker, which brought out not just the sharp memories but also the competitive spirit of the disciples who raced to type the answers on the chatbox for a milk tea prize.

The first question about who was the first baptism in 1989 drew a variety of answers. But Redem Fernandez, who was also baptized in Makati Sector in 1989, gave the complete answer, Shirlyn Bangulan. This writer is not certain though if she was the one who eventually won a prize as other disciples were not chatting their answers but verbally answering the questions, making the room so lively and fun!
However, it took a while for the correct answer to come out when it was asked what the acronym ST meant, which left a lot of brothers and sisters thinking only to find out that it stands for spend time.
After the game, few disciples from each year shared their most memorable experiences.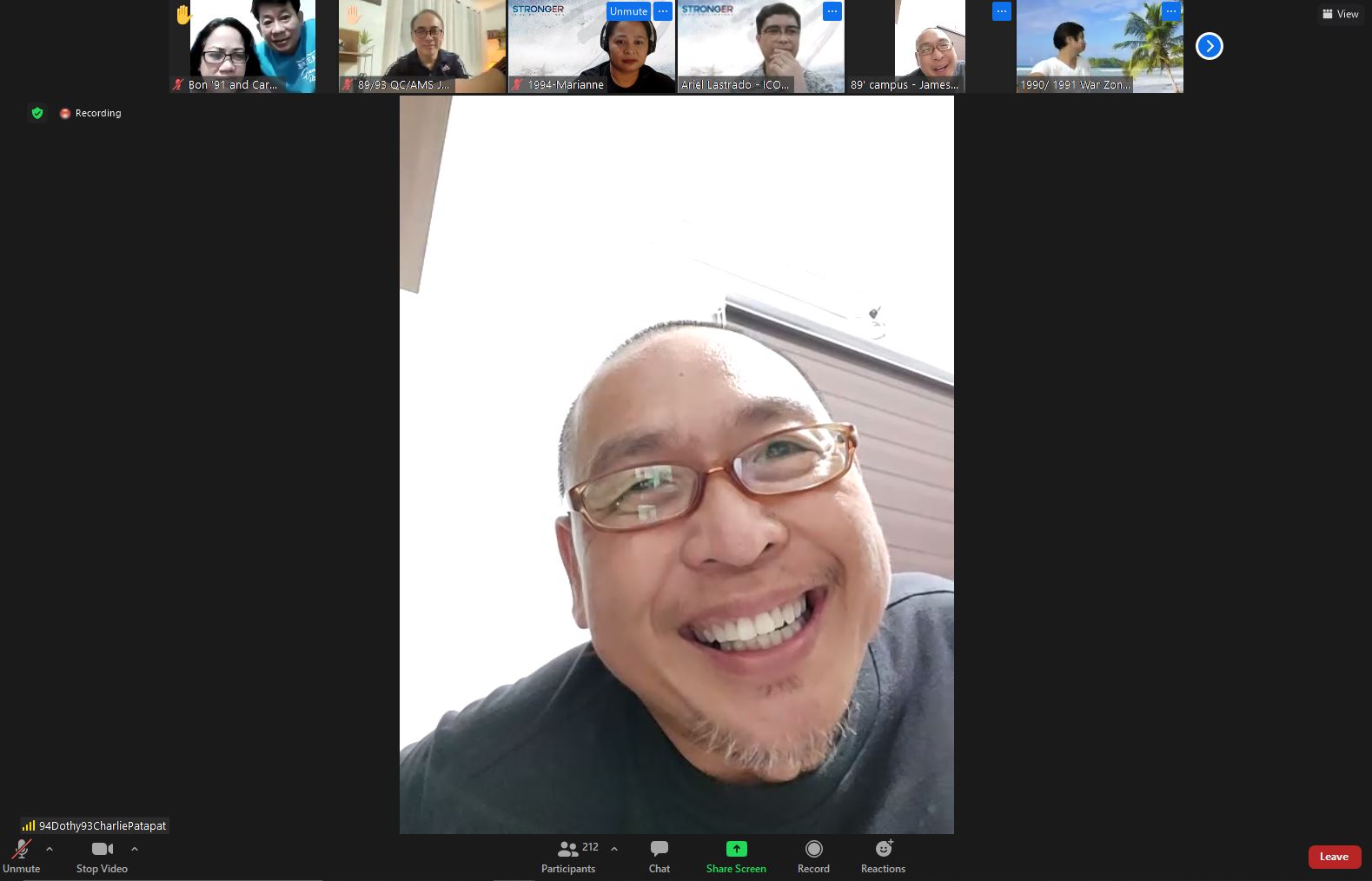 James Sy, for his part, said that he remembered they were conducting Bible studies at the University of Santo Tomas (UST) grounds, and one day they were sent to the security office but that did not stop them at all. They just transferred to the canteen and continued studying the Bible there with other students.
Koko, meanwhile, shared, "I remember the dancing in the street during the time of Preston (Shepherd) and it was the same day when Abner San Buenaventura got baptized."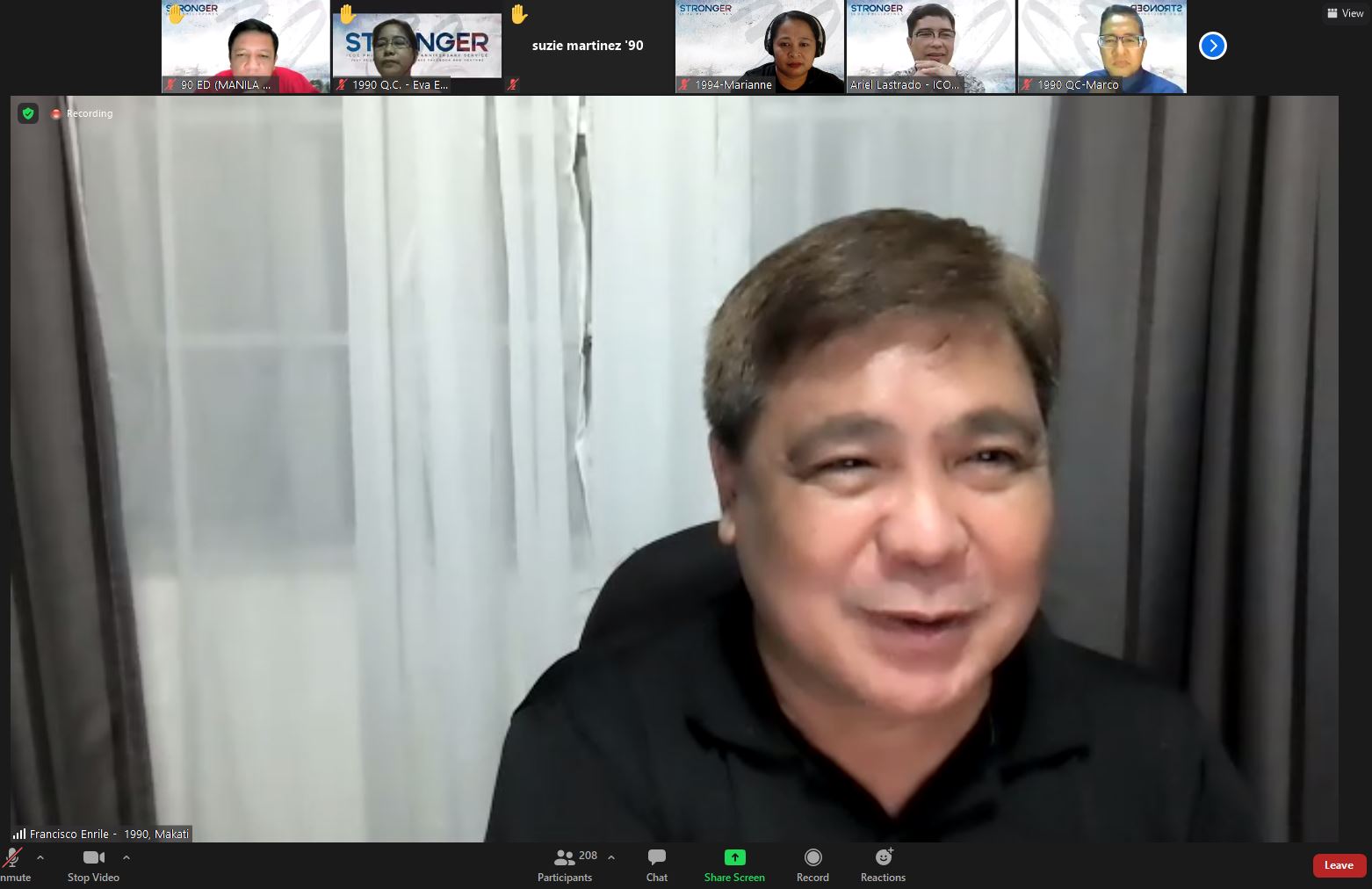 Another 1990 convert, Ed Callueng, who joined the Cebu mission team, recalled a huge earthquake hit while they were having their Bible Talk at the Far Eastern University.
Ariel said, "Nakakatuwang i-reminisce ang mga pinagdaanan natin (It's heartwarming to reminisce what we have all gone through)."
The disciples were also given time to fellowship via breakout rooms according to the year when they were baptized.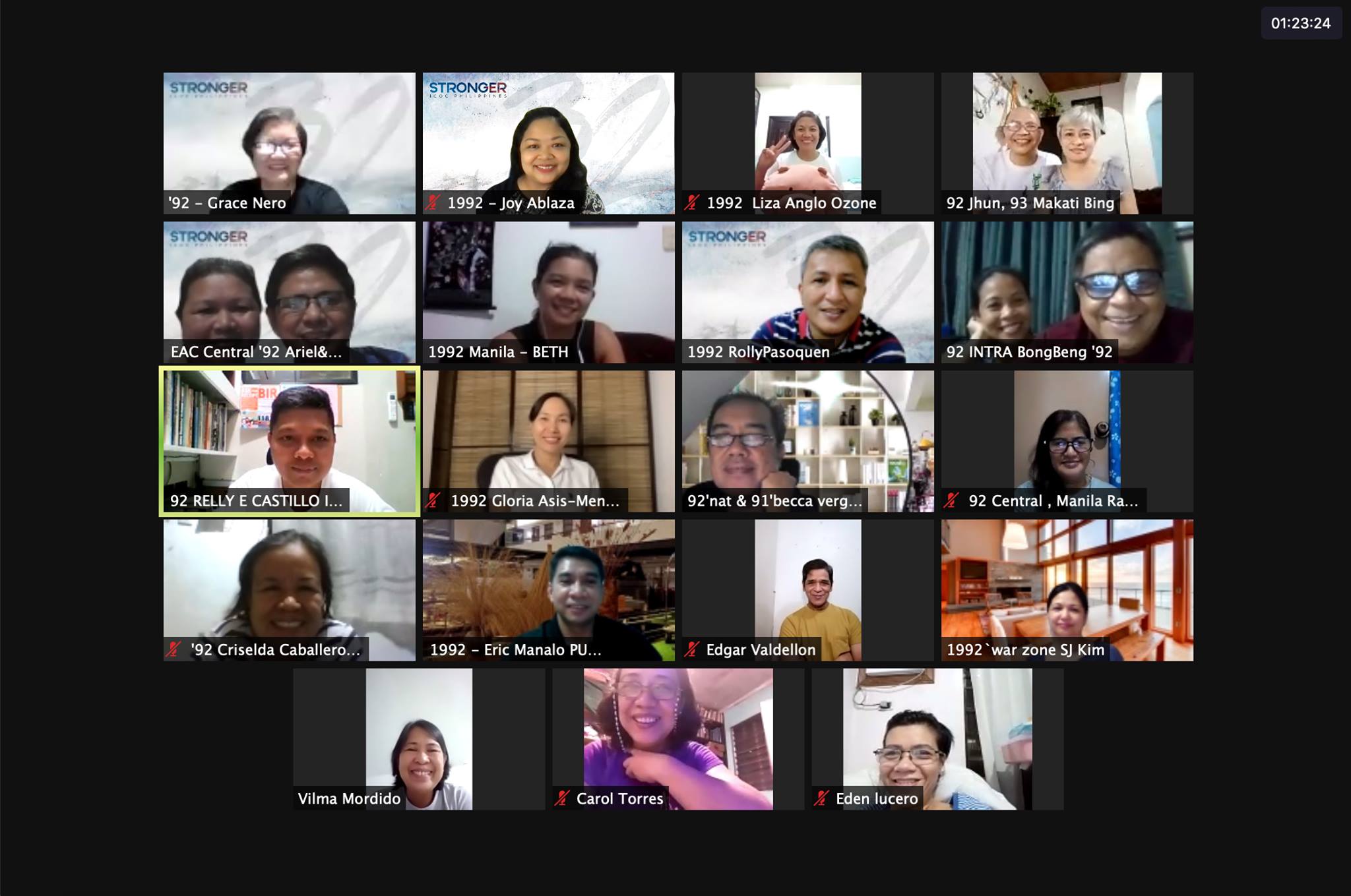 Don't miss out on the fun, faith, and fellowship by catching up with your batchmates. Join your scheduled reunion below: