A Time of Prayer and Reflection
This is the confidence we have in approaching God: that if we ask anything according to his will, he hears us. -

1 John 5:14
I want to know Christ—yes, to know the power of his resurrection and participation in his sufferings, becoming like him in his death, and so, somehow, attaining to the resurrection from the dead. - Philippians 3:10-11
Today April 2, 2021, the whole ICOC Philippines joins together for a time of prayer and reflection in light of the many challenges we face as a nation and as a church. Let us draw near to God with the assurance from the scriptures that He hears us. Let us also pray to discern and follow God's will during this time.
We encourage everyone to pray for the following requests.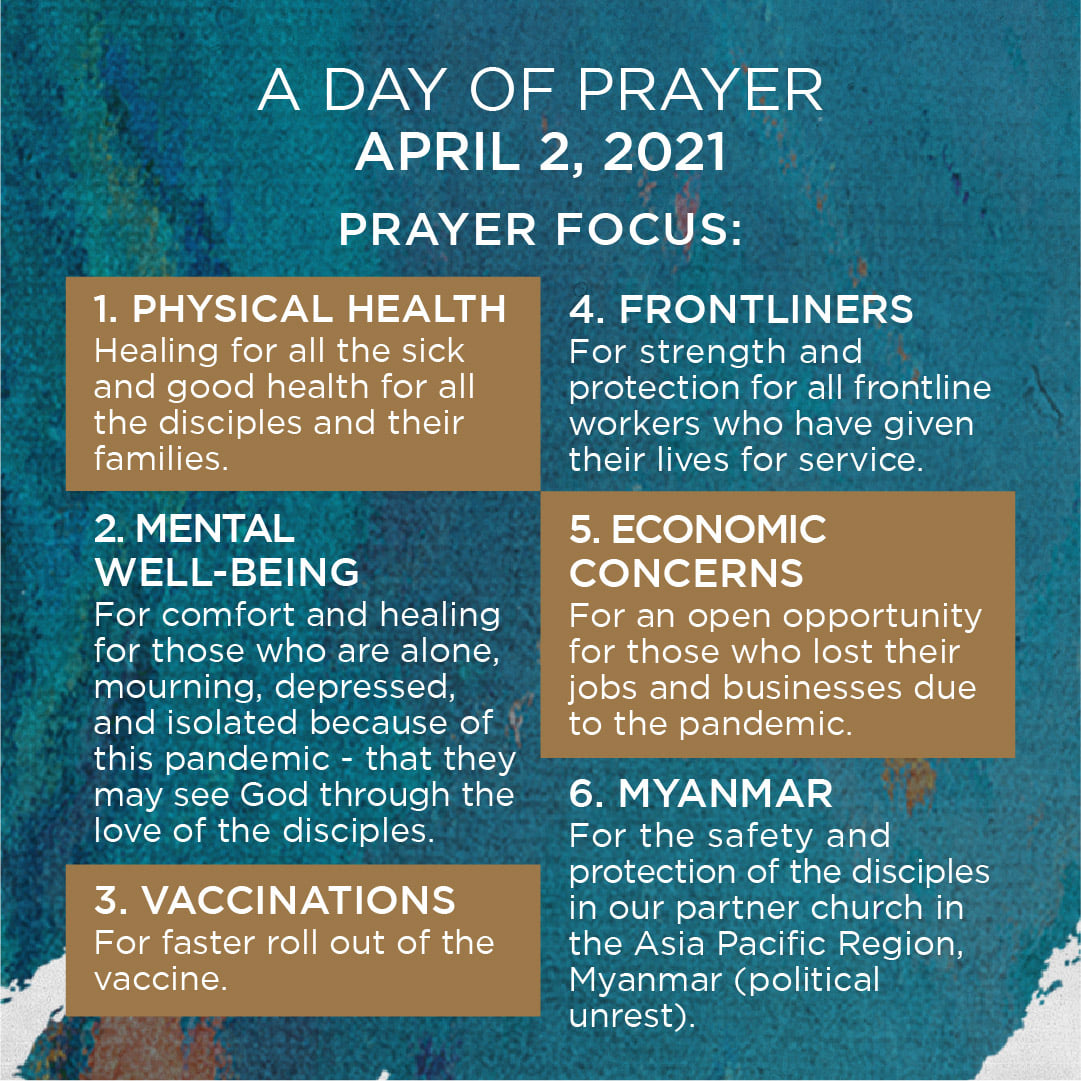 Additionally, Rolan Monje came up with a 3-day quiet time series called Resurrection Hope to guide us in our reflection.