Mark your Calendars for the #ICOCPH33 Anniversary
As you may all know, the Philippine Leadership Council has decided to postpone the 33rd-anniversary celebration due to the alarming rise of COVID-19 cases in the country, which has also affected many of our members who have been preparing hard for the anniversary.
Although it's saddening since we were all excited, we feel that October 23 will be the new date to look forward to, to celebrate God's goodness.
Brothers and sisters, this will be worth the wait. This will give us more time to prepare for the big day and pour our hearts out. It may be a different date but with the same faithful God who will carry us through.
So again, we hope you save October 23 on your calendars already!
We also have a lot of content coming your way to continue the excitement so stay tuned on the ICOC PHILIPPINES page.
In the meantime, we would like to remind and encourage you to join our ongoing video contest '33 to Eternity'. We have limited edition prizes for our top entries so submit yours now!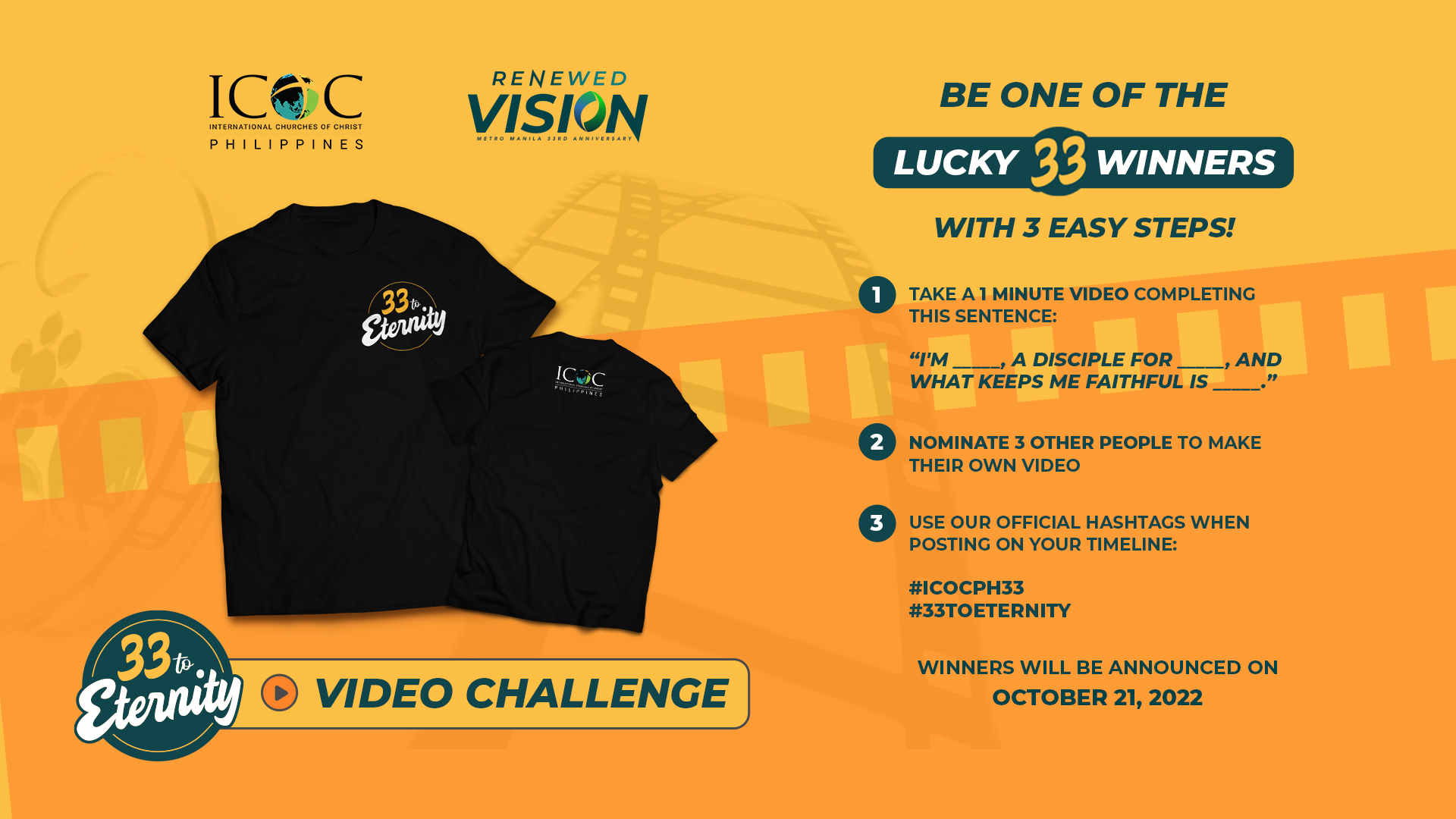 Our updated 'Renewed Vision Frames' are now up too! Spread the excitement by changing your FB profile picture. Click the link here:
We are thrilled to see how you show your anniversary spirit! Together, experience God's love as we unite in purpose, mind, and heart.