What's in Store for the #ICOCPH33 Anniversary
We all know the saying that the best things in life are worth waiting for, right?
Brothers and sisters, we waited an extra 3 months to celebrate ICOC Philippines' 33rd anniversary...and we assure you this is well worth the wait!
So shall we build excitement once again?
On October 23, 2022, we will be blessed to commemorate our church's anniversary with faithful servants of God that will move the hearts of disciples across the nation.
Evangelist Koko Enrile & Women's Ministry Leader Faridah Enrile from ICOC Parañaque will be setting the tone as they give the 'Welcome' message (or as they warmly welcome everyone). Rommel Casis, a Teacher of ICOC Philippines, will help us reflect as he shares the 'Giving' message.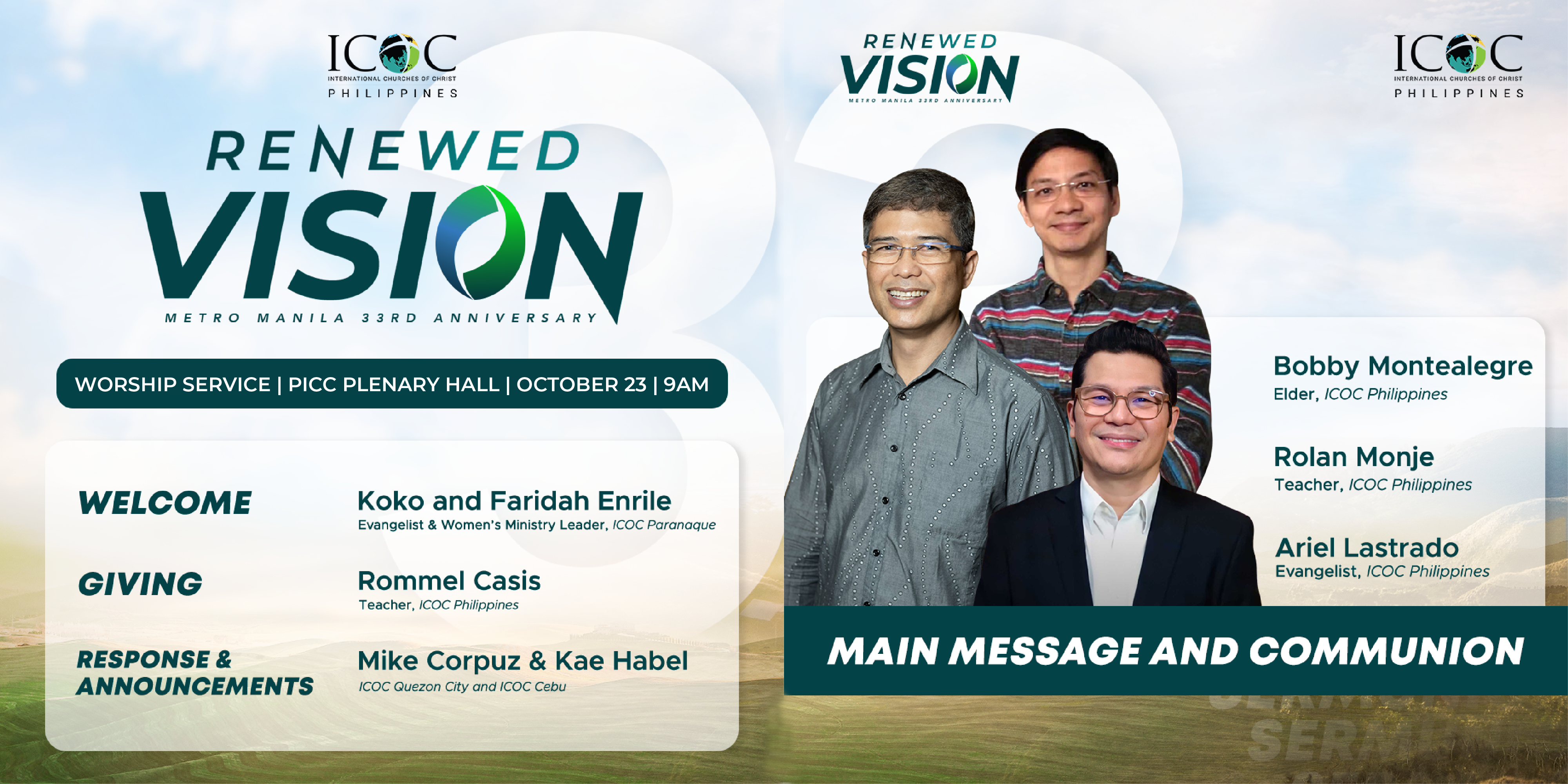 The message will be given by three dedicated and inspiring men as it will be done by our church's Elder Bobby Montealegre, Teacher Rolan Monje, and Evangelist Ariel Lastrado.
Mike and Kae Corpuz of ICOC Quezon City will then share their earnest response from the lesson.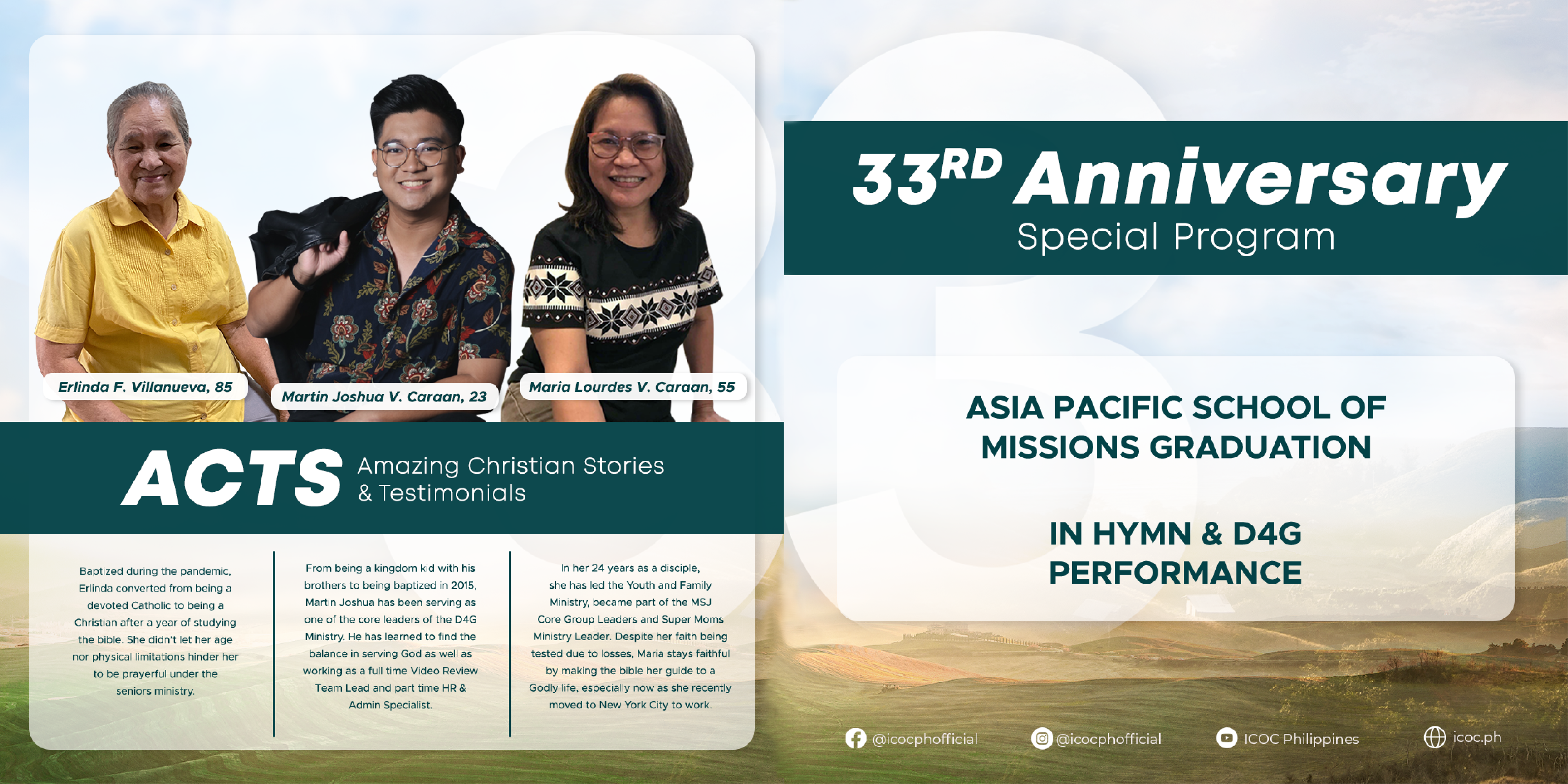 You won't want to miss hearing from the Caraan family as they share how their lives have been transformed as part of our Amazing Christian Stories & Testimonials (ACTS).
The 33rd Anniversary Special Program will be enthralling as we will also get to witness the Asia Pacific School of Missions Graduation and enjoy the exciting performances of In Hymn & D4G as they give their all for the Lord.
We are truly hopeful that our 33rd anniversary, despite being postponed, will be meaningful for each one of us. So whether it's your first time or your 33rd time taking part in this significant milestone, we hope you are just as excited to be part of ICOC Philippines' growth.
See you at the PICC Plenary Hall on October 23 at 9 AM! Until then we hope you pray with us for this big event as we celebrate God's goodness.