Inspiring Lessons and Beautiful Memories in ICOC Ph's Women's Month
By Marianne L. Saberon-Abalayan, ICOC Philippines
The "Seen and Heard" Women's Month celebration of the International Churches of Christ (ICOC) Philippines was a resounding success! This month-long event featured community outreach, engaging activities, and pampering sessions packed with faith, fun, food, and fellowship all aimed at encouraging women.
The highlight of the event was an all-women hybrid Women's Day Service, hosted by ICOC Makati and streamed live over ICOC Philippines Facebook and YouTube. The service was a tribute to the invaluable contributions that women make to their families and communities. It featured awesome praise and worship led by Maria Theresa "Teejay" Bagasbas with special participation from the D4G (Dance for God) ministry. Three sisters also took centerstage for a spoken word segment using some chapters of the Psalms.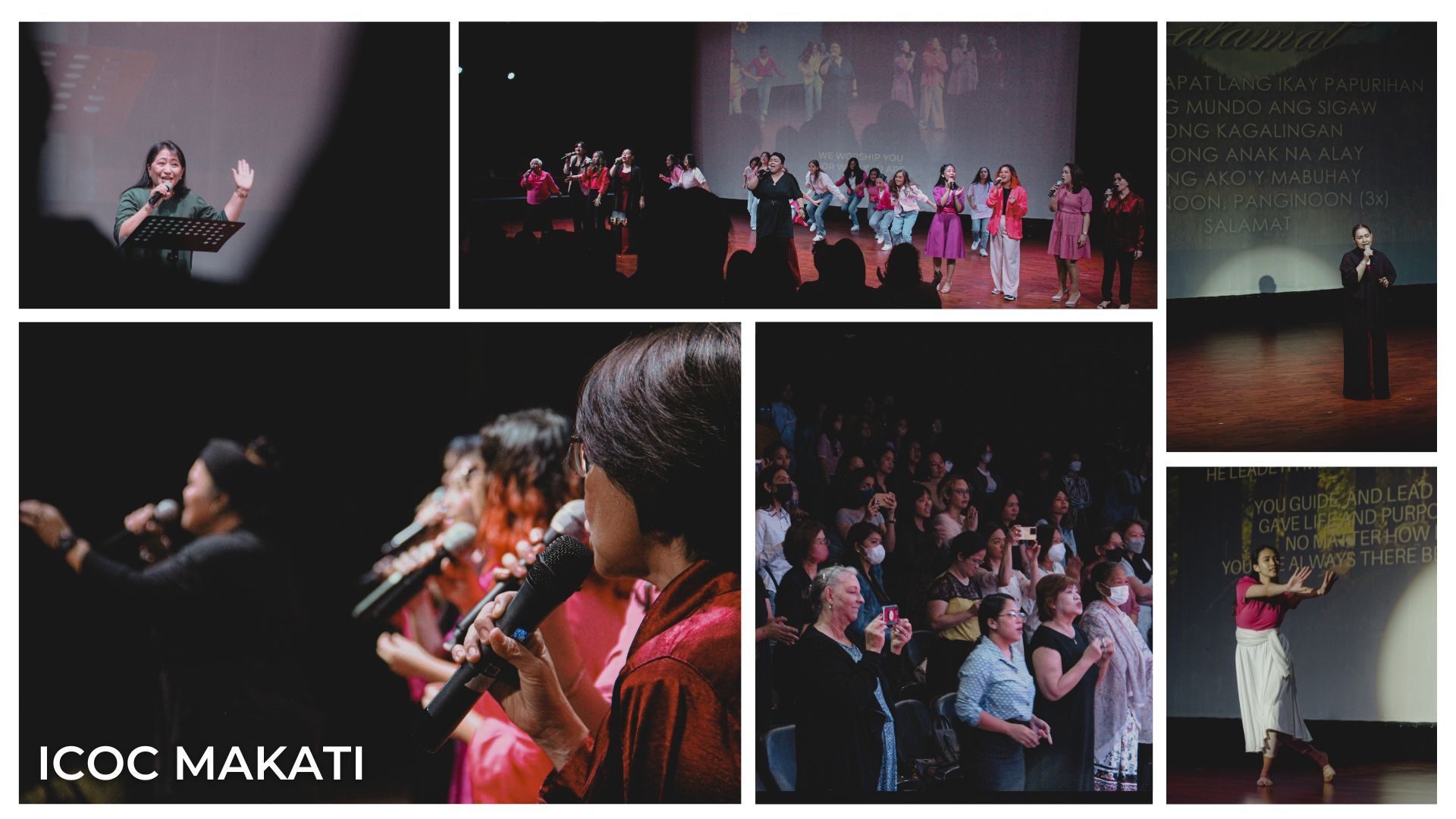 The event was a celebration of women's strength, resilience, and faith, and it was filled with inspiring lessons, deep convictions, new-found friendships, and beautiful memories to cherish. The nationwide prayer and fasting added a spiritual dimension to the celebration, making it an unforgettable experience for all who participated in the month-long celebration of the 33 churches and 13 sectors in the Metro Manila Christian Church.
Drawing from the story of Hagar in Genesis 16, Elders's wife Susan Montealegre reminded the audience of two key points: mercy in the midst of mess and a future for the faithful.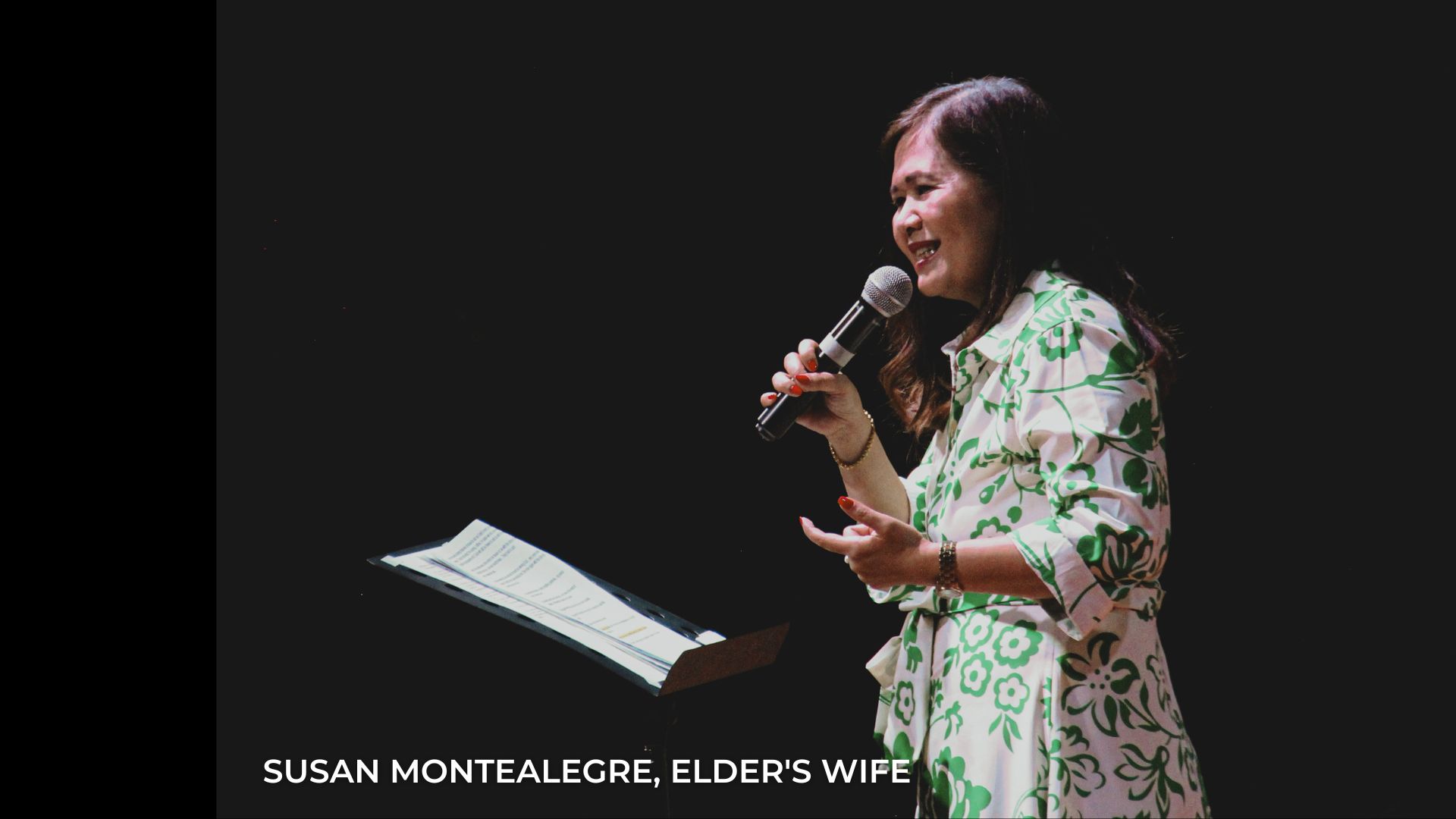 Just like how God heard and saw Hagar, Susan said, " God sees you. God hears you. He knows it and extends his mercy. Mercy is available no matter how bad the situation is. The God who loves you wants you to receive his grace and mercy. Accept his mercy today."
Citing James 1:12, she said there is hope for those who stay on course, who stand firm in their faith no matter how challenging life becomes along the way.
"The problem with us is we quit too early," she said. The same thing also happened with Abraham and Sarai when they became impatient waiting for God's promised offspring.
She urged the sisters to trust and obey God because he who promised is faithful.
"As women, we seek love. And sometimes we look for it in the wrong places other than God," Susan said. "Listen to God. See God. Don't ignore him when he calls."
In her response, ICOC PH administrator Che Maramara said, "It is wonderful to know we are loved and honored by God. He knows our pain. Imagine, no matter how we mess up, God can clean us. No matter how dirty we are, God will clean us. God sees us and hears us."
See full ICOC Philippines Women's Day Service here: https://www.youtube.com/watch?v=i1jWkXcPztI
LIVING TESTIMONIES
Tina Orge Macatangay's story is one of humility, repentance, and restoration. As a kingdom kid, Tina was baptized as a teen. However, she got pregnant with her boyfriend outside of marriage, and they eventually broke up. But in humility, Tina sought the help of her sisters, repented her sins, and raised her child with the support of the church and her family. She also resumed serving the church through the single moms' ministry.
Her ex-boyfriend came back, got restored, and they got engaged and married in 2020. Two years later, they had another child. But last year, Tina's husband was diagnosed with stage 5 cancer and would need a kidney transplant. Tina is her donor. Despite this challenge, Tina continues to trust in God and wakes up every day with hope, joy, peace, and love for each other. "My spiritual battle is still on, but I am not afraid because I have a living God who sees and hears me," she said.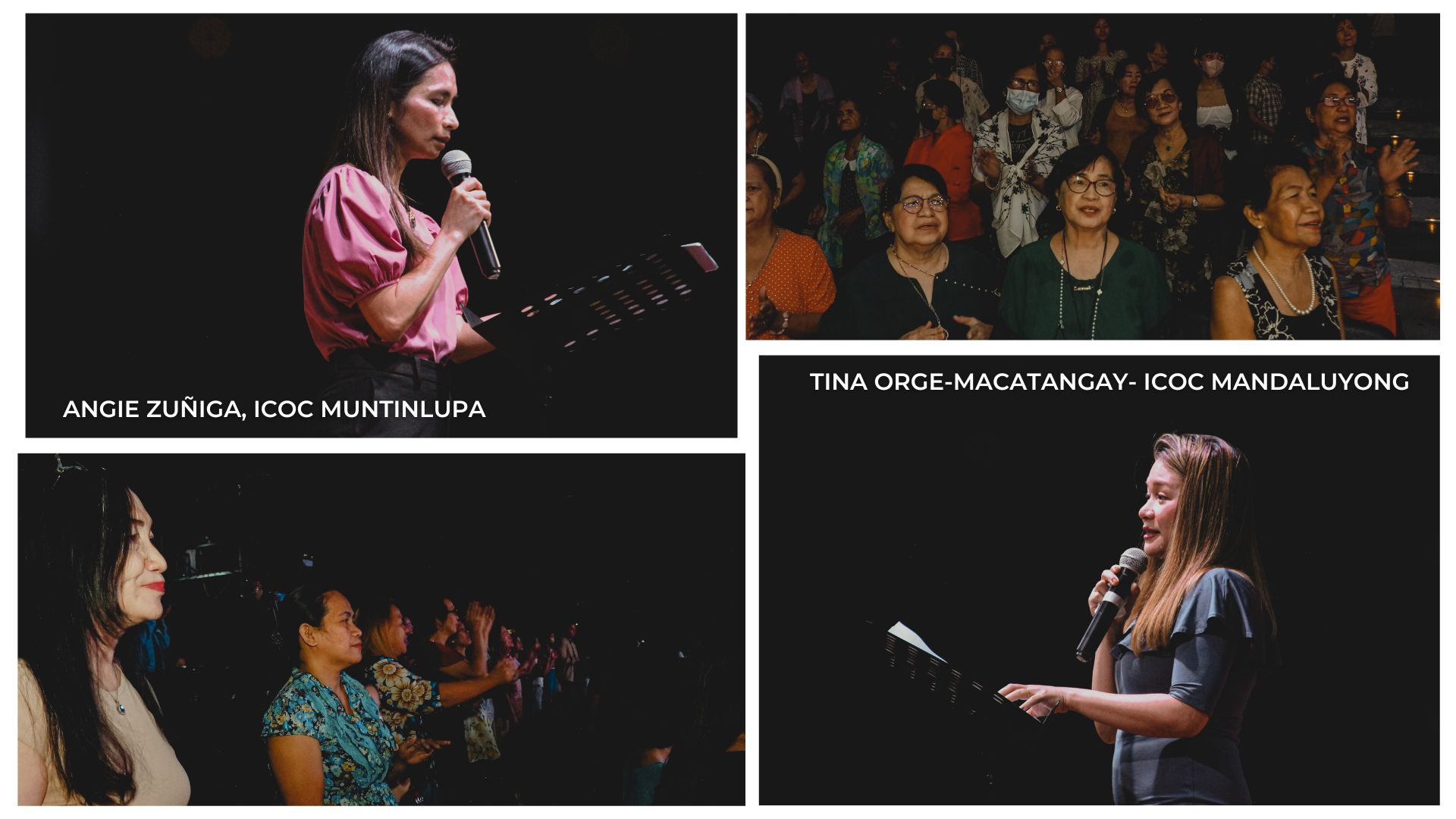 Angelica Padilla Zuñiga's story is a testimony of God's love, grace, and forgiveness. Angie's family struggled when their father, who worked abroad, suddenly lost communication with them. Without financial support from their father, Angie's mom had to work in Manila to provide for their family. As the eldest, Angie stayed with relatives to finish high school while her mom worked extra to send her to college. Filled with hatred and anger against his father, Angie blamed God for their poverty and hardships.
She sought a relationship and gave everything to keep it working, even if it was impure. When her sister became a disciple in the campus ministry, Angie persecuted her. But in the end, her boyfriend broke up with her, leaving her devastated, discarded, and abandoned. During her lowest moment, she attended a worship service, got convicted in the message, and studied the Bible immediately.
"I realized God saw my situation and heard my cries. I realized I am not insignificant because he gave his life for me on the Cross just to save me. Even if I was broken and had nothing to give, he accepted me and showed me true security through my relationship with him," she recalled. Angie got baptized on June 20, 2001.
Two months later, her mother also became a disciple, followed by her sister and sister-in-law. In 2019, her daughter was also baptized.
Today, happily married to Naths (full-time minister of the ICOC Muntinlupa Sector) and blessed with loving children, Angie has reconciled with her dad along with her mom and siblings. She has forgiven him and loves him unconditionally. Her father has attended church services and is happy with what his family has become.
Both stories serve as reminders that even in the darkest moments, God sees and hears us, and his love and mercy are always available to those who seek him. Through faith and repentance, we can overcome our struggles and find joy and peace in our relationship with God.
ACROSS THE NATION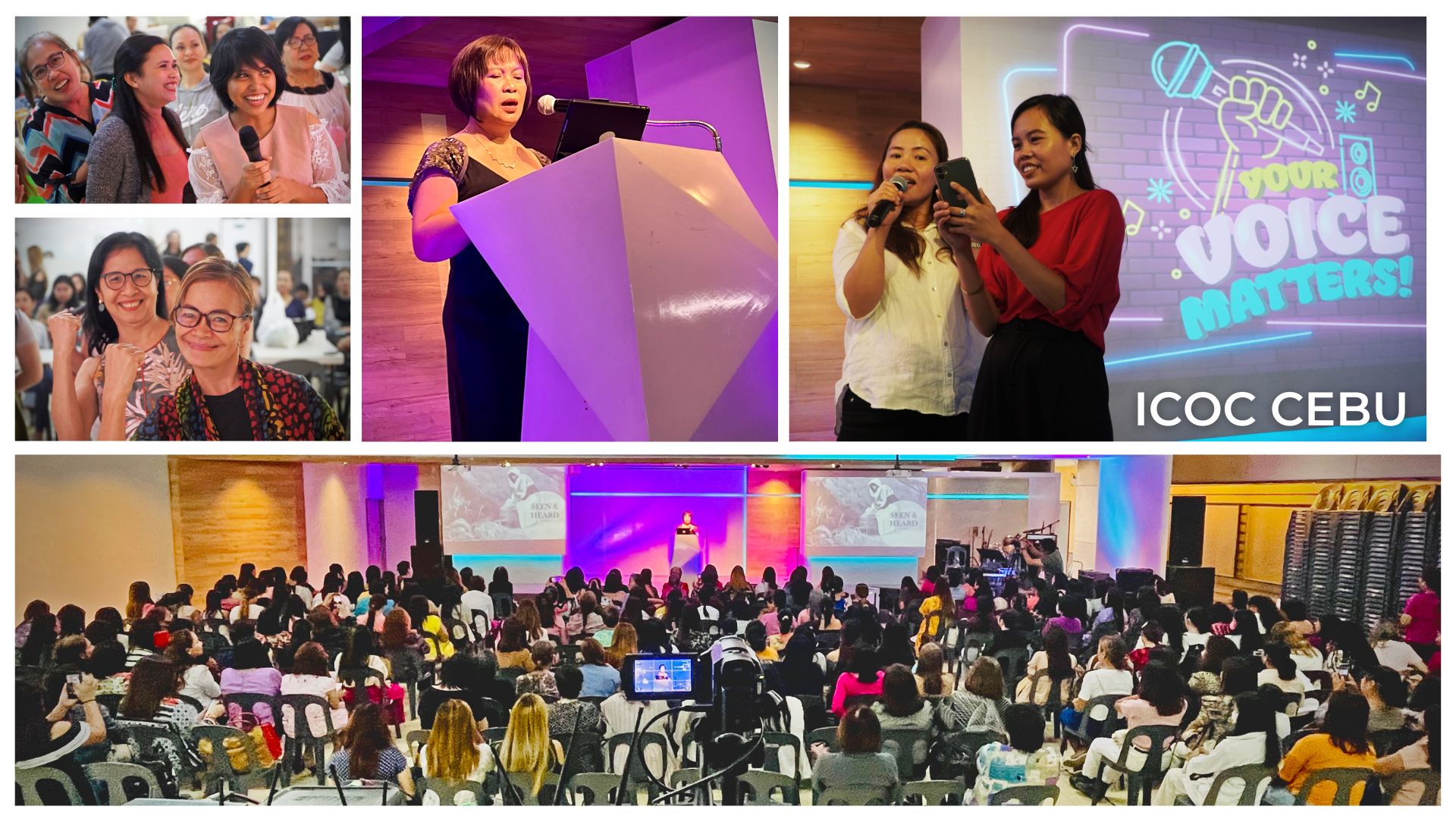 ICOC Cebu held an all-Women's Day service with women's ministry leader Girlie Cabadsan preaching about the life of Hagar. Three sisters also shared their inspiring testimonies. Disciples and their friends also shared a sumptuous lunch.
The Mindanao family of churches - ICOC Davao, ICOC Cagayan de Oro, ICOC Zamboanga, ICOC General Santos, ICOC Digos, ICOC Tagum, and ICOC Butuan had synchronized women's quiet time prepared by women's ministry leader Menchie Mendres. The churches conducted women's devotionals, services, and quiet times together with some side events such as massages, and online and onsite games.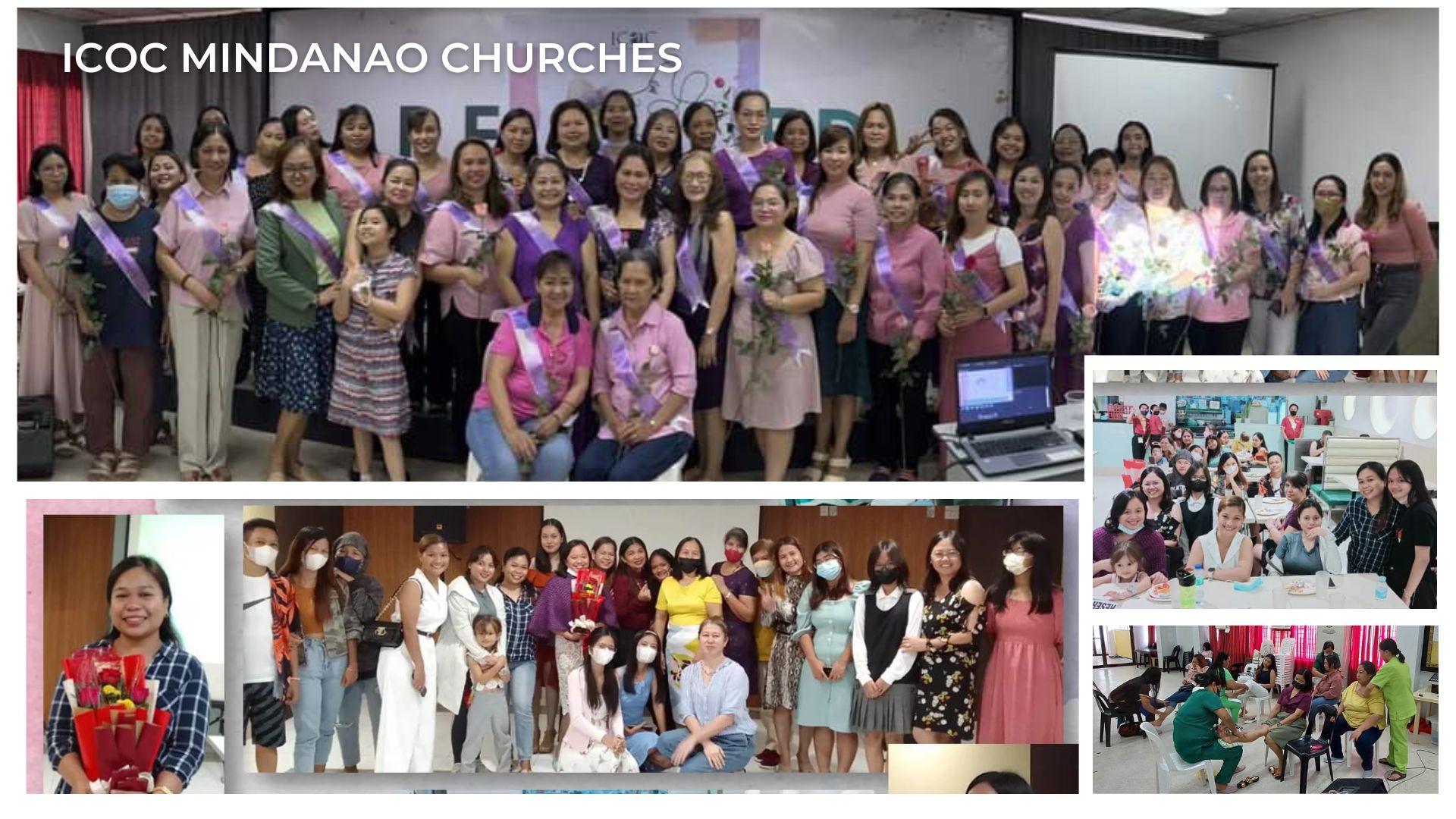 ICOC Davao, particularly, awarded all sisters with sashes as Servant Heart, Prayerful, Faithful, Encouraging, Loving, and Joyful. They also received roses while being serenaded by brother Jeffrey Dado. Packed lunches were also served.
ICOC Cavite held a health and wellness seminar on March 12 with 14x full Ironman finisher coach Ani de Leon-Brown and clinical psychologist Aimee Gonzaga of HOPE Worldwide Philippines-Laguna as guest speakers.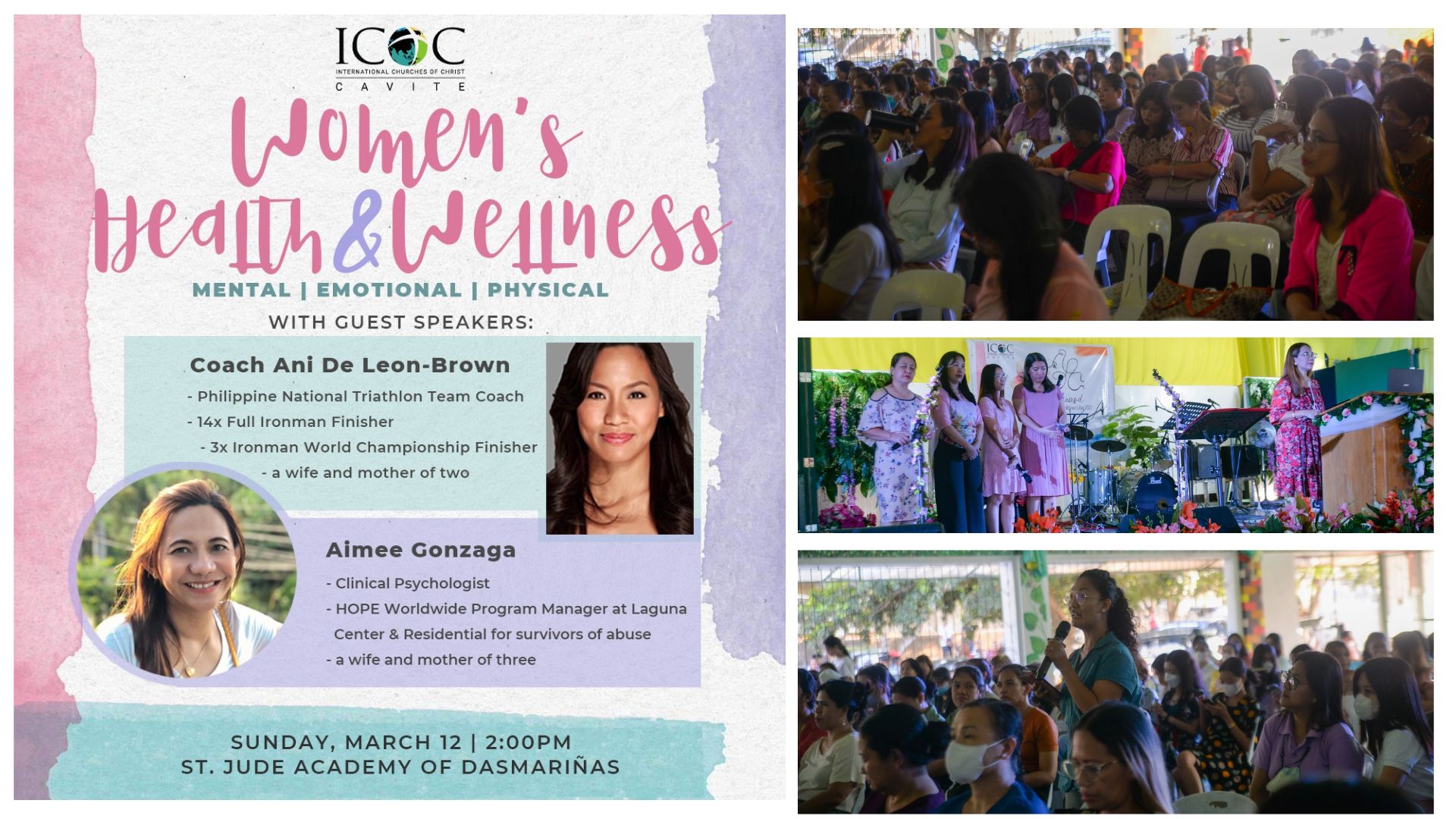 Aside from their women's day service, ICOC Baguio also featured some sisters on their Facebook page on what they love about being a woman.
During their Women's Day celebration, ICOC Dagupan sisters enjoyed their grand entrance as they donned sashes with statements: "I am seen and heard," "I am loved," and "I am seen," among others.
Meanwhile, ICOC Manila held a sermunion service with Graciel Veral at the Philippine International Convention Center followed by a uniquely fun and inspiring roundtable discussion with panelists Rosali Higashi, Anika Montemayor, and Ilde Dimailig. Mitch Guce was the moderator.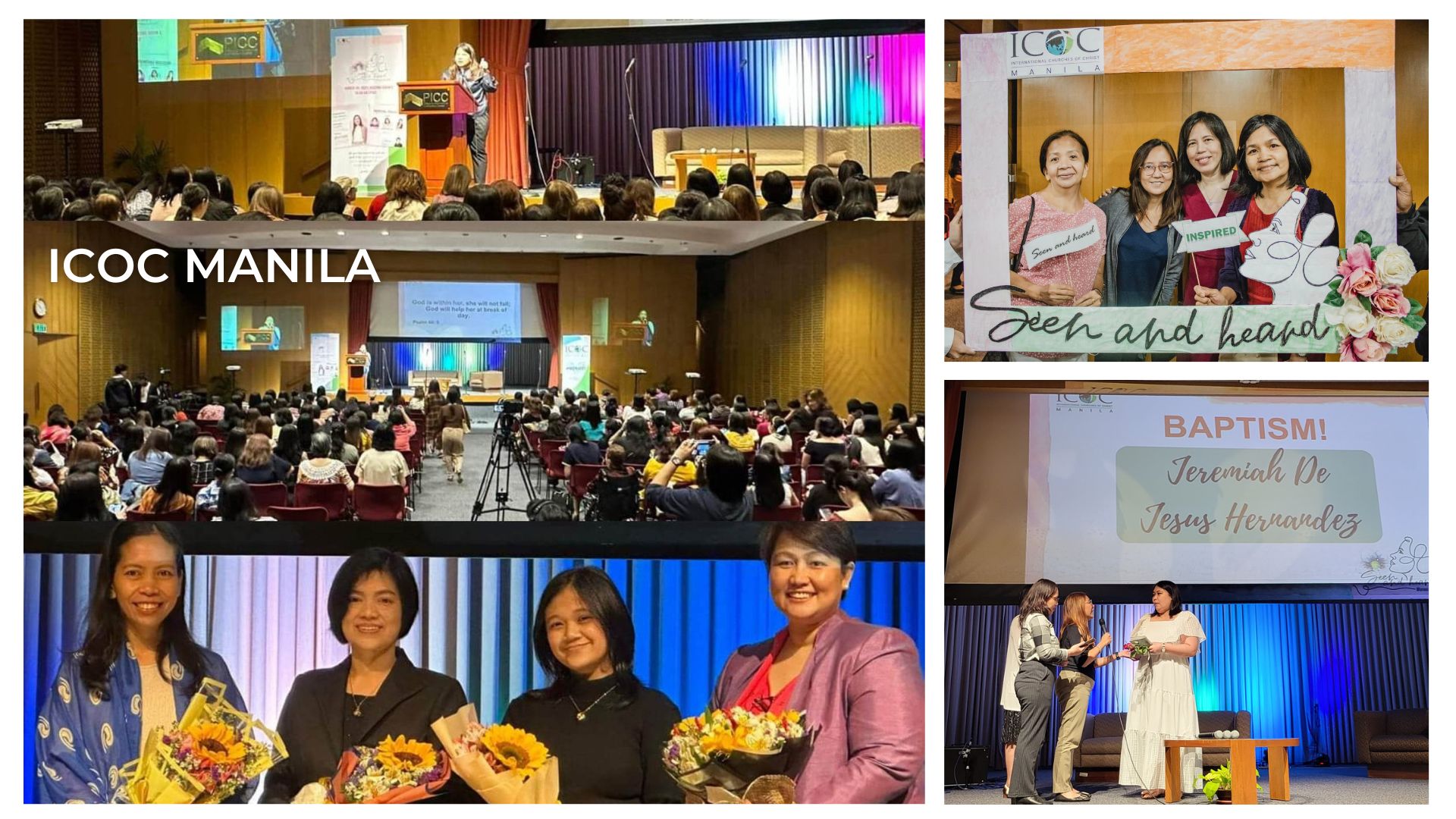 ICOC Quezon City, for its part, held a women's forum entitled, "Paano Naman Ako (What About Me)?"
Through powerful testimonies, engaging workshops, uplifting worship services, and encouraging activities, the 'Seen and Heard' Women's Month celebration created a space for women to come together, share their stories, and be reminded of God's love and faithfulness. It has left a lasting impact on the hearts of all the attendees, inspiring them to continue living out their faith and trusting in God's mercy and grace.
MORE PICTURES BELOW: