A NIGHT TO REMEMBER: ICOC PH awards 28 full-time ministry and admin staff
By Marianne L. Saberon-Abalayan
The ICOC Philippines Missionary Society and the Metro Manila Christian Church Board of Trustees (BOT) honored 28 disciples who have served the church full-time in the ministry and administration for five years and more through a fitting tribute held Sunday, January 22, 2023, at the Bayview Park Hotel.
Thinking that they were attending a scheduled meeting for church staff, the long-service awardees were caught by surprise as the supposed leaders' gathering turned out to be a special night to celebrate them.
MMCC Board Chairman Dr. Roy Soriano, in his message during the ICOC Philippines Appreciation and Recognition Ceremony (ARC), acknowledged the love, dedication and commitment the staff has given to taking care of the church all these years, and noted that the commendation that was prepared for all of them that night was well deserved.
The awardees:
28 years - Rolan D. Monje (Teacher/Evangelist); Danilo R. Cabadsan (Evangelist), Jenina Girlie F. Cabadsan (Women's Ministry Leader)
27 years - Ariel S. Lastrado (Evangelist)
25 years - Norberto O. Aquino III (Evangelist), Rozele N. Maramara (Admin Director), Ronald J. Mendres (Evangelist), Rowena S. Monje (WML), Rolando P. Pasoquen (Minister)
24 years - Ma. Jocelyn D. Calibuso (WML), Joseph B. Silapan (Minister)
22 years - Susana P. Lastrado (WML)
21 years - Maria Theresa J. Bagasbas (Media), Fe O. Ocan (Admin)
20 years - Maria Theresa O. Aquino (WML)
19 years - Joseph Robert T. Montealegre (Elder/Evangelist)
18 years - Carmencita Q. Mendres (WML)
17 years - Armel R. Villareal (Minister)
14 years - Benigno Raymund A. Calibuso (Evangelist)
11 years - Jennie B. Dominguiano (Admin), Godofredo S. Palomo Jr. (Admin)
10 years - Jose B. Ty Jr. (Worship)
9 years - Marilyn L. Vertudez (Minister)
6 years - Ariel Ladores (Minister), Peter Michael D. Corpuz (Minister), Loren James D. Lee (Minister), Edwin S. Vertudez (Minister), Nathaniel M. Zuñiga (Minister).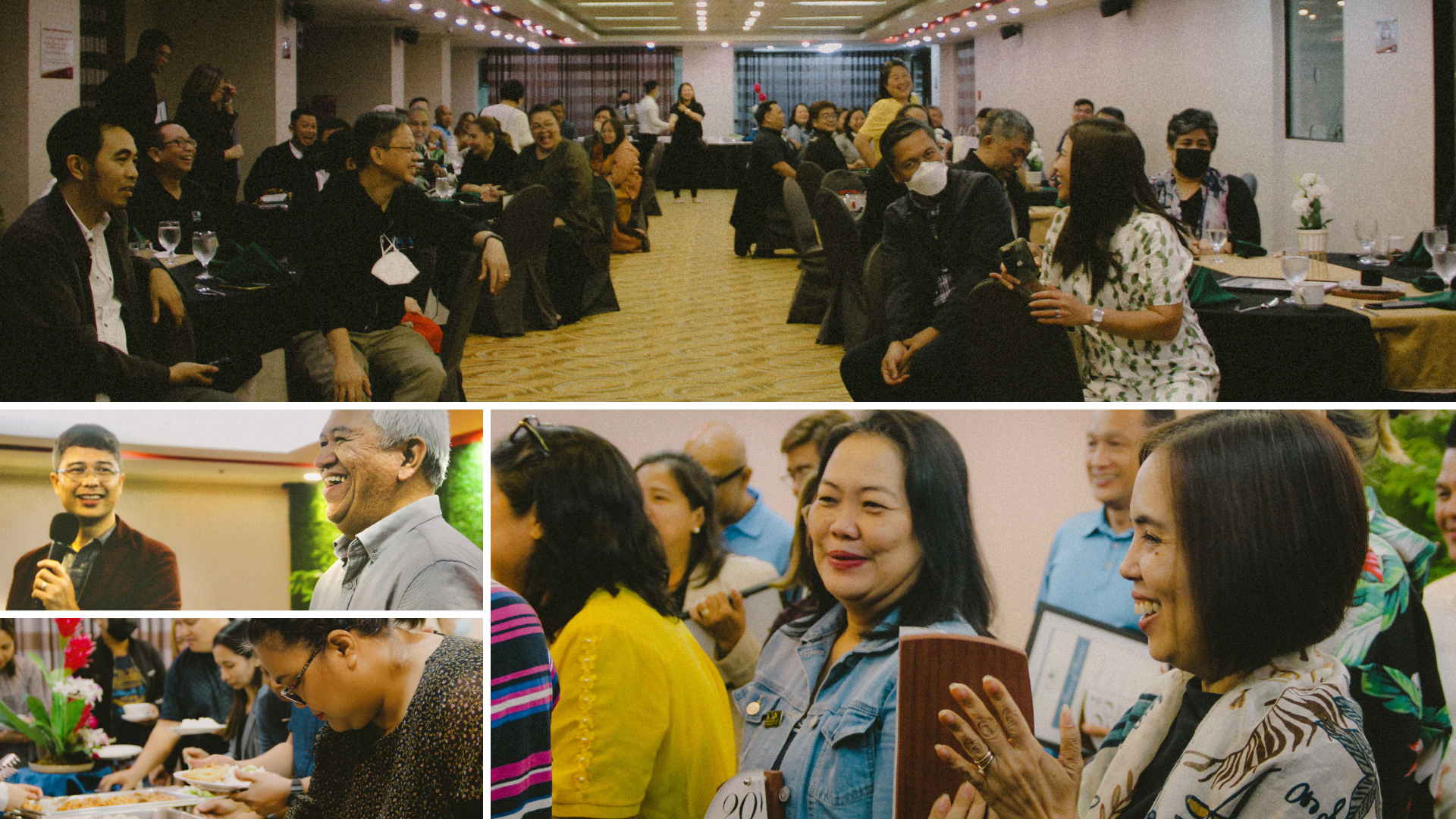 WHAT A SURPRISE!
While they were used to planning ministry events and encouraging and serving people, the awardees felt overjoyed to be acknowledged and encouraged for their service to the Lord and his church.
Ronald said, "It's our heart and joy to serve God but to be recognized and given some surprise gifts was truly an amazing feeling and great encouragement for us even more."
Bobby, for his part, said, "I felt surprised. I didn't expect it. It was encouraging and uplifting. Being in the full-time ministry for almost two decades, I have learned to give without expecting anything in return - yes, not even appreciation or a thank you. I'm fine with it because everything I do is first for God."
The 1st ICOC ARC, he said, made him feel valued and honored. "I am grateful to be given the privilege to serve God's church full-time," the congregation's elder said.
Fe took to Facebook to express her gratitude, "What an awesome surprise for all the full-time staff (ministry and admin)! Thank you, ICOC PhilMS and MMCC Board, for the appreciation and encouragement night. So honored to be working in the Admin Office for 21 years. Thank you, thank you. Words are not enough to express my gratefulness for all of you who worked hard for this (surprise). Galing nyong magtago ng secret, wala talagang nakaalam about the big surprise (You were really great at keeping the secret, we didn't know about the big surprise)."
"The meeting was the most surprising, exciting, encouraging, motivating, awesome, joyful, reassuring, and filled-with-love type of gathering," Jo shared. "Thanks so much for all the efforts, love and wonderful idea that you came up with to honor and bless us. Thanks to Che, our Admin Director, Bong and Philms Board, Kuya Roy and MMCC/PH Board, Sue and Alegre Events Committee! You are all amazing!."
Teejay, on the other hand, said, "I am humbled and grateful for the 'surprise' appreciation and recognition. it is as if God is telling me, `Well done, good and faithful servant.' Indeed a great encouragement to us all."
Naths also said that he was "blown away and encouraged" by the love and appreciation that the church Board gave them.
"To be recognized and appreciated for our service in the church encourages me to keep pushing forward and dreaming for God and his kingdom," Naths said.
Loren, on the other hand, expected an intense meeting while on his way to the venue.
"Instead, I ended with a night full of joy. Saktong sakto yung dating ko, tinawag yung aking name (I came right on time as my name was called) and people were cheering me on. My heart is full with what happened. I know in my heart that I have many flaws and to be recognized still is heart-melting because of how underserving I feel of such great recognition," the Envolve minister said, adding: "Thank you for believing in us. All of us are encouraged. Ang saya pala maappreciate (It's great to be appreciated)."
Ariel Ladores said, "I'm thankful for the appreciation night. Indeed, it was a surprise for me and all the full-time staff."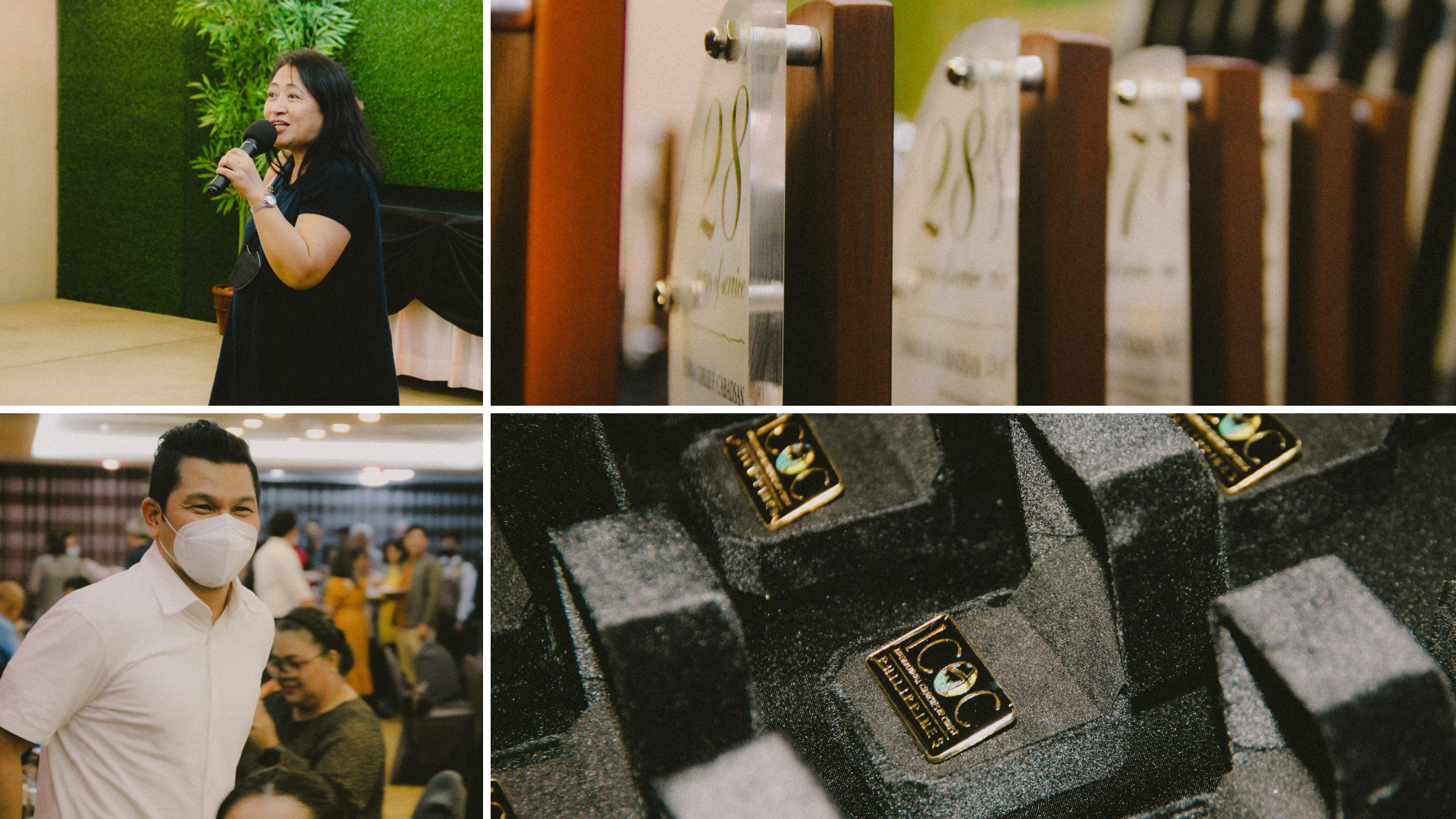 The 1st ICOC ARC was a milestone for ICOC Philippines and is eyed to be replicated in the coming years.